Even as Singapore is constantly transforming, it is heartening to know that some things do not get swept away in the sea of change. Yum Cha Restaurant is one of them. When dining in at the all-day dim sum restaurant in Chinatown (second branch at Serangoon Gardens Country Club), you still enjoy a very traditional dining experience.
Yum Cha Chinatown occupies the second floor of a three-storey shophouse building. The design of the current premises remains conservative with the standard-issue Chinese restaurant look, including marble table tops and old-style wooden chairs. The staff even serve dim sum in bamboo steamers from the traditional trolley.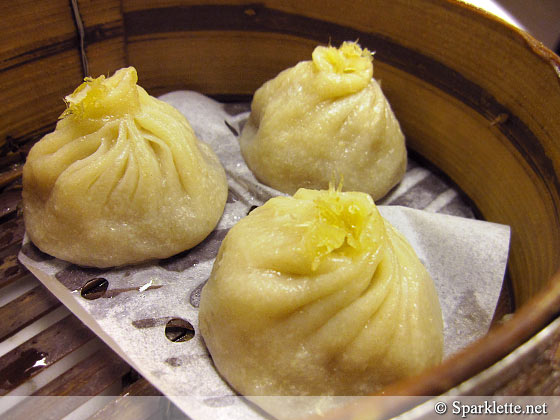 Xiao long bao
S$4.20++





For dim sum, you can choose from the classics like pork dumplings, siew mai and xiao long bao.
Xiao long bao is the acid test of dim sum and the ones here are benchmark, boasting thin skin, hot soup and savoury minced pork filling.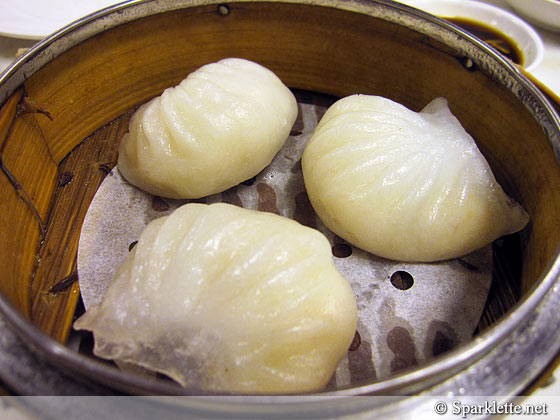 Prawn dumplings
S$4.50++





The prawn dumplings are slightly lacking in flavour and you really have to dip into the soy and vinegar dipping sauces. They will also fare better with a thinner skin.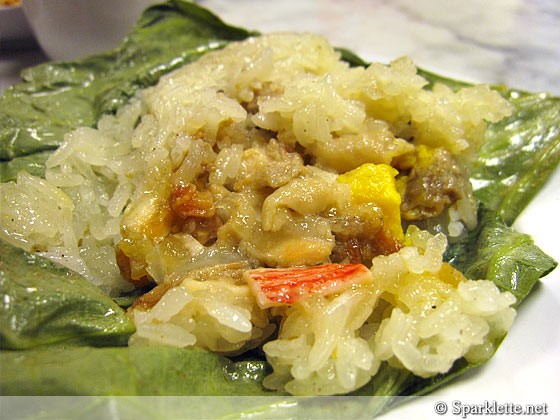 Lotus leaf glutinous rice
S$4++





Stuffed with chicken, mushroom, egg and small slivers of crab stick, the lotus leaf glutinous rice is vividly flavourful and satisfying.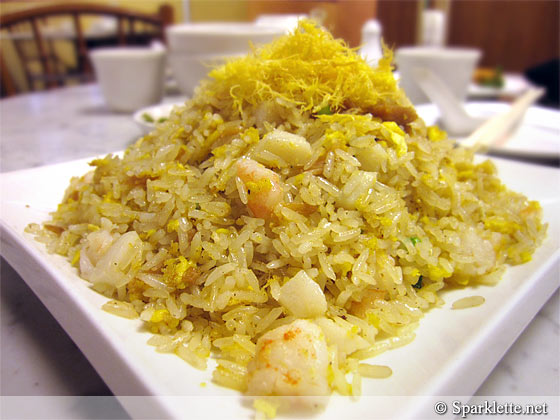 Seafood fried rice
S$12/18/24++





For something more filling, you can't go wrong with the seafood fried rice, a pyramid of savoury rice with a tiara of egg, scallions, scallop medallions and shrimp.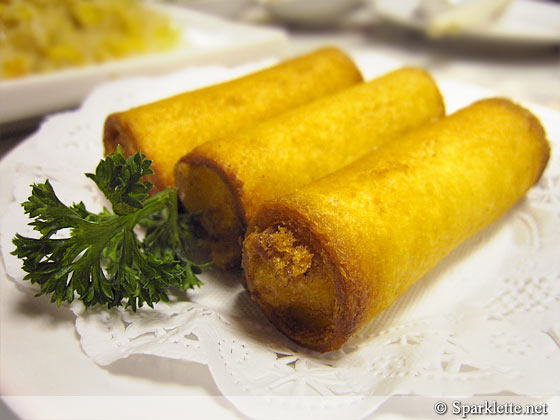 Deep fried custard rolls
S$2.80++





I can't decide whether the deep fried custard rolls are dim sum or dessert. Dessert or not, I really love the taste of these rolls, the bright yellow sweet egg custard encased in a wafer-thin deep fried skin. These spring roll lookalikes will absolutely delight egg tart fans.
And speaking of egg tarts, Yum Cha does have a mini egg tart item on the menu that I have yet to try. The egg custard filling is perhaps similar.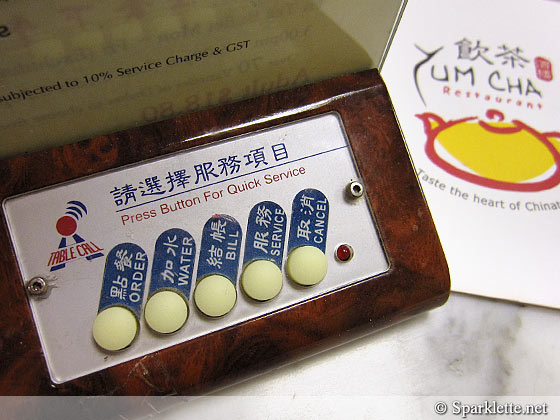 Apart from the food, you'll also appreciate the little device they place on each table for "quick service". It has various buttons that allow you to request for water or the bill. Once you press a button, the LED counter on the wall would light up with your table number, alerting staff to your needs.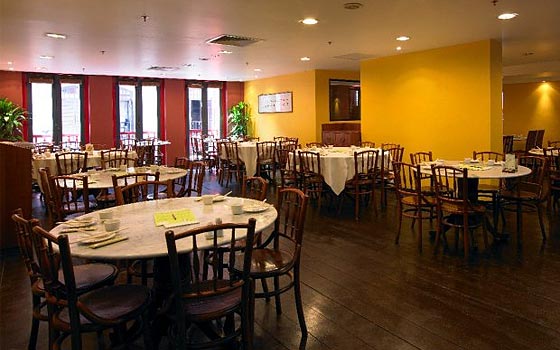 Credit
Here's a tip: Like in many Chinese restaurants, the staff would hand you wet tissues and peanuts without your asking. You can return these if you don't want to be charged for them in your bill.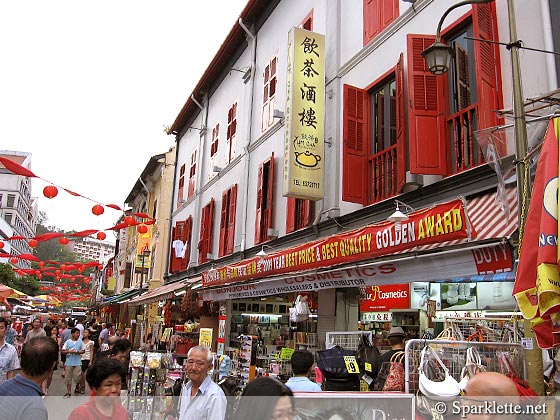 In addition to dim sum, Yum Cha Restaurant also has an a la carte menu. The prices are a bit high for Chinatown standards. If you want to dine in a laid-back place out of town, you'd be happy here.
Have Your Say!
What are your favourite dim sum restaurants in Singapore? Share with us in the comments!
Yum Cha Chinatown
Chinatown
20 Trengganu Street #02-01
Singapore 058479
Tel: +65 6372 1717
Service:





Opening hours:
Mon to Fri: 11am – 11pm
Sat, Sun & Public Holidays: 9am – 11pm
Yum Cha Serangoon Gardens
Serangoon Gardens Country Club
22 Kensington Park Road
Singapore 557271
Tel: +65 6343 1717
Opening hours:
Mon to Fri: 11am – 3pm; 6pm – 11pm
Sat, Sun & Public Holidays: 9am – 3pm; 6pm – 11pm