Our favourite hotel, Hotel Re!, has launched an international buffet brunch. This buffet goes by the catchy name Re!Plenish 923, which takes place on weekends and public holidays from 9 to 3 (hence 9-2-3). So if you are someone who takes pleasure in weekend brunches, this is definitely your thing!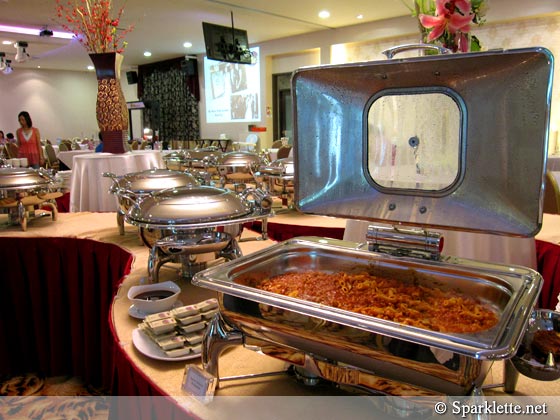 Re!Plenish 923 international buffet brunch
Weekends & public holidays
9am – 3pm at Re!Joice ballroom
S$22.80++ a person
S$38.80++ / Adult, S$18.80++ / Child
Reservations: Tel: +65 6827 8221
Update: Hotel Re! has updated the price along with these new additions to the buffet spread.
Over the weekend, we were invited to a "simulation brunch" for media partners. Having enjoyed their permanent themed set meals and that unforgettable wine pairing dinner, we are definitely eager to try this out! The spread pictured here is less than the actual thing, but should give you an idea of what type of food to expect.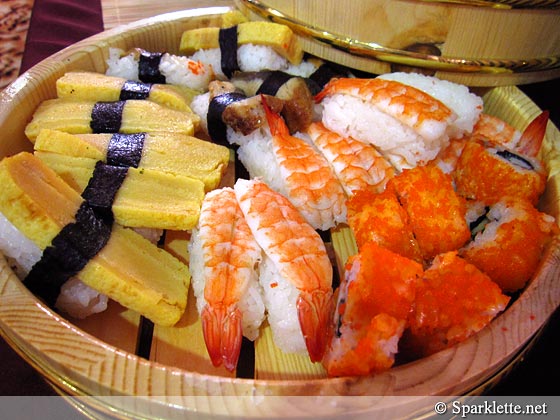 Right off the bat, we spot a varied selection of cuisines ranging from the Japanese sushi…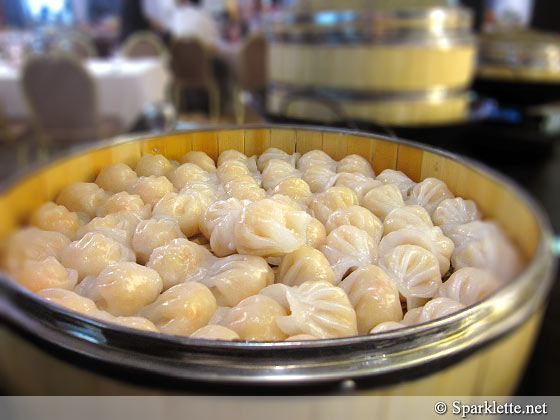 … to Chinese dim sum that include the ever popular dumplings!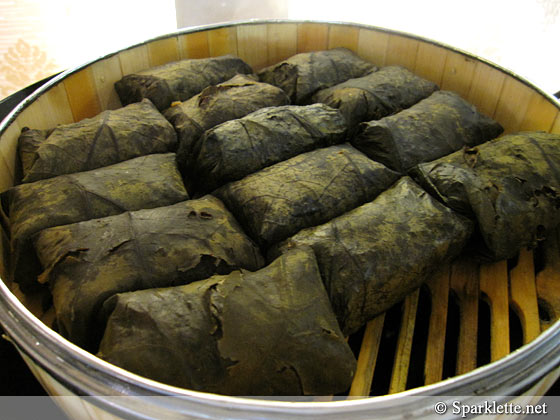 These "pouches" are glutinous rice wrapped in lotus leaf.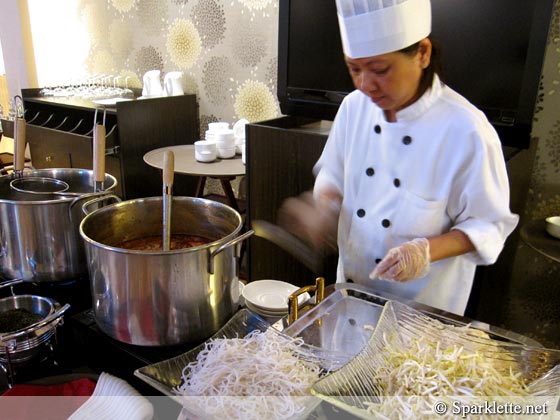 At this station, you can watch the chef whip up bowl after bowl of piping hot laksa.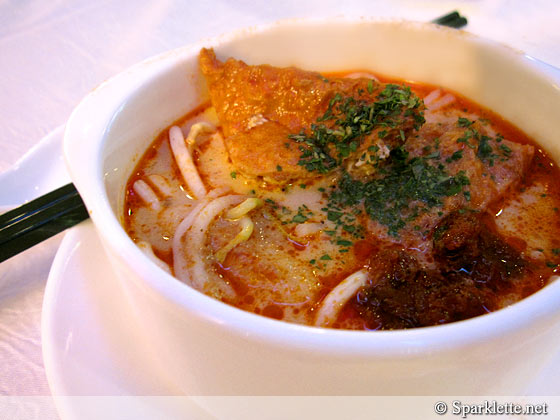 Yum! Unfortunately the laksa does not come with hum (cockles), perhaps due to the recent shortage of the shellfish.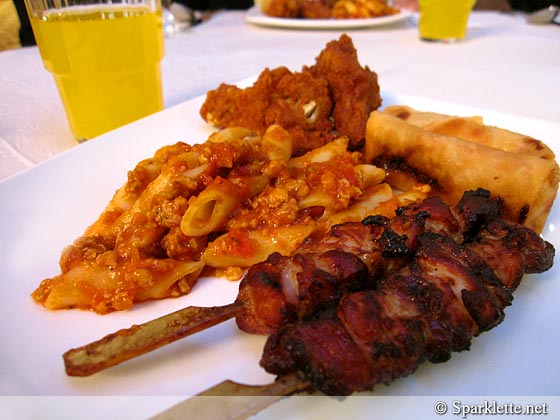 Of all the food I sampled, my favourite is the pasta which comes in a kickin' bolognaise sauce. The meat skewers are too salty for my liking. The spring rolls and fried chicken, on the other hand, are delicious.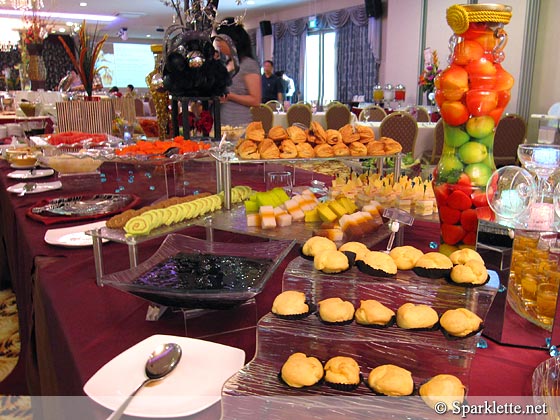 When it comes to pastries and desserts, the variety is much larger. These go extremely well with the coffee and tea provided, and fruit juices, too.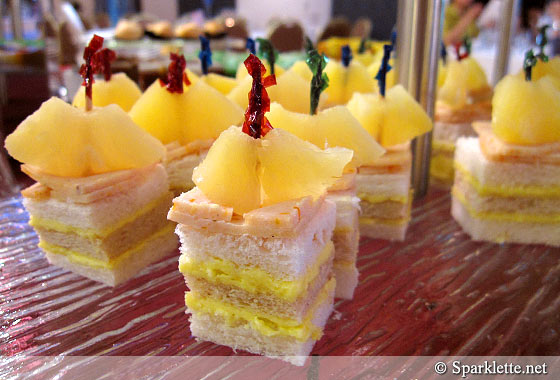 The mini sandwiches come with colourful picks!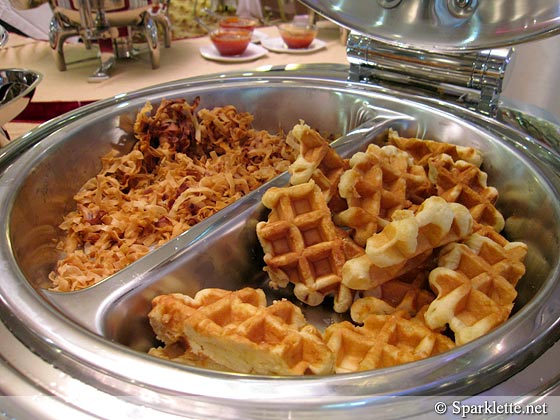 Waffles are omnipresent at breakfasts and brunches! After all, it's hard to say no to waffles.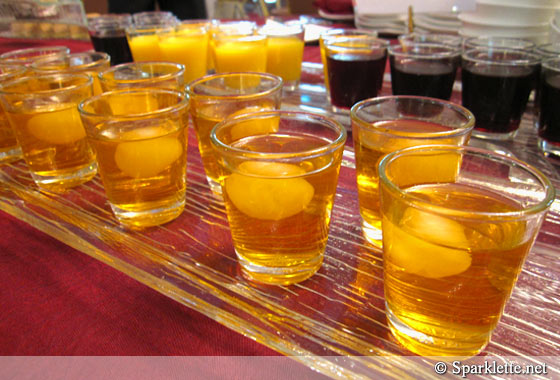 These jello shots remind me of those colourful jellies from my childhood that come in conical plastic containers. Sweet stuff! Does any of you remember those?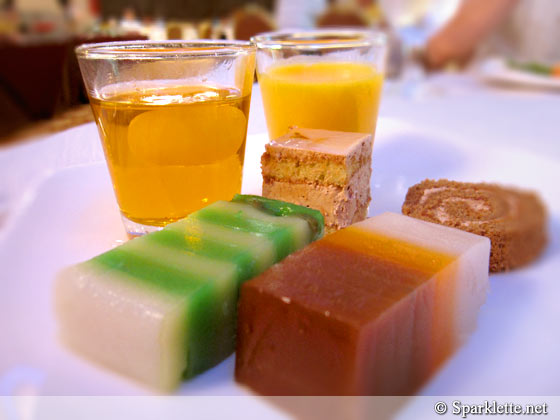 More goodies abound in the form of swiss rolls, layered cakes and puddings.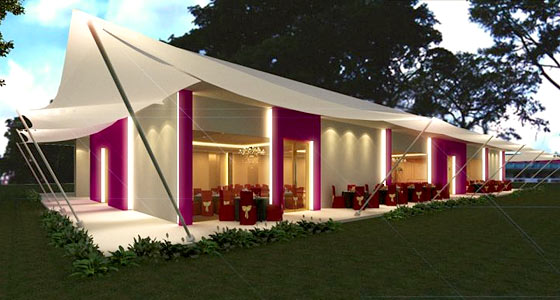 The buffet brunch takes place at the new Re!Joice Ballroom, which is housed in a permanent outdoor marquee (fully air conditioned, of course!).
$2 Promotion
As the hotel is celebrating its second anniversary, it is also introducing an unbeatable promotion. The first 100 walk-in customers on 15 May, Saturday, get to enjoy this buffet brunch at just S$2! Take full advantage of this promotion!
Have Your Say!
Are you a brunch person? What is your favourite spot for brunch? Let us know in the comments!