Once upon a time, there was a girl who loved chicken. She loved it so much she would have it in every single meal.
One day, she was walking at Plaza Singapura when she came upon a stall at the food court which had a curiously long queue. Everyone bought a banana-leaf plate of food with the biggest chicken thigh she had ever seen!
"This chicken comes with a magical black sauce that grants happiness to whoever eats it," an elderly man in the line said.
Intrigued, the girl joined the line, bought the grilled chicken, and ate it. My, she thought, this is the best chicken ever! And she felt happy.
As time went by, she returned to the stall for more chicken. But the lines just kept growing longer and longer. It came to a point where the agony of waiting for her grilled chicken became a tad too much. She went cold turkey (no pun intended) and weaned herself off the best chicken she'd ever had.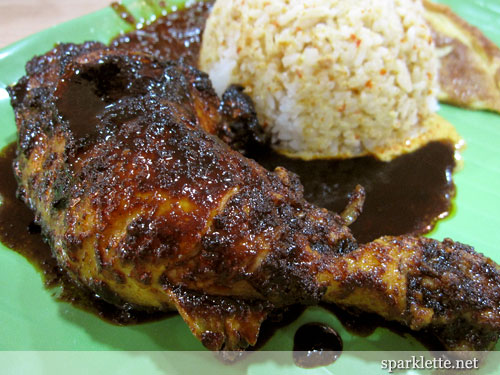 Years later, she was walking at another mall, Tiong Bahru Plaza this time, when, lo and behold! She found her beloved chicken with the same magical black sauce! And there was no queue! Eagerly, she bought a plate of grilled chicken. Her hands shook and lips quavered as she took the first bite.
"It's a blast from the past!" she exclaimed. "This is the exact same chicken, minus the queue!"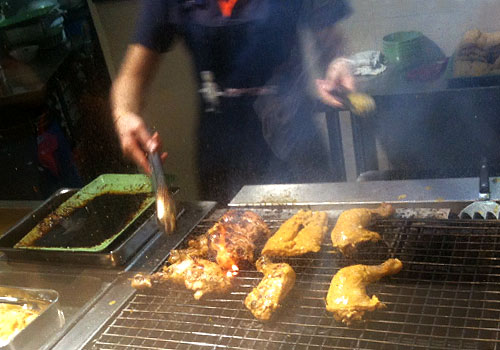 Photo by kitchen secrets
It's even grilled and served the same way, too!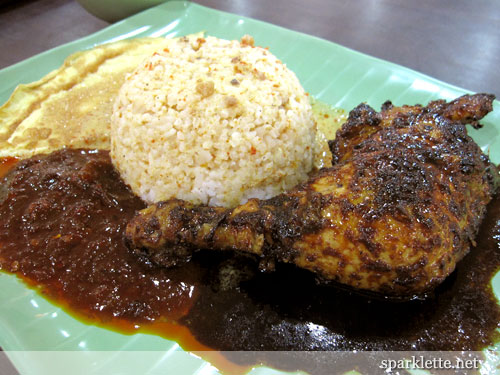 Ayam Panggang (grilled chicken)
S$4.80
Rating:





It cost the same and came with the same sides of omelette, a bowl of soup and a yummy chilli paste. The chilli and the magical black sauce were just as awesome.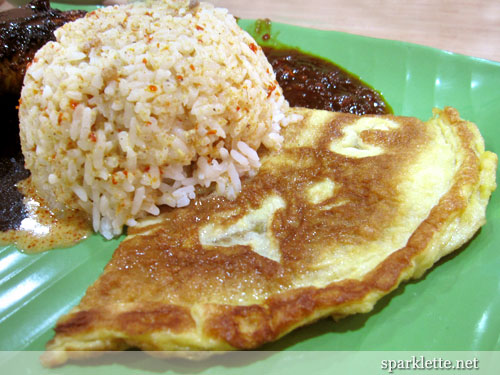 The only thing that may had been slightly different, she observed, was that the chicken thigh here was a wee bit smaller than the original, which looks like this: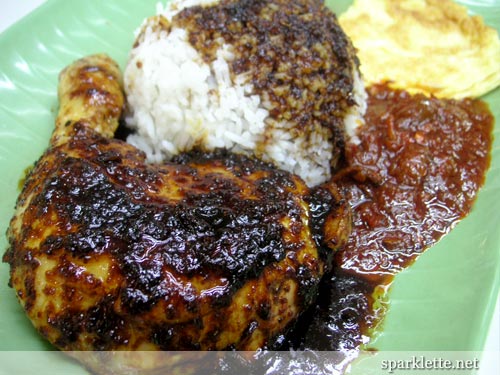 No one seemed to mind. People were just happy to enjoy the grilled chicken without having to queue.
How should I know? Because I am she, the girl who loves chicken. And she lives happily ever after.
~ The end ~
Indonesian Grill Delights
Tiong Bahru Plaza, Kopitiam
302 Tiong Bahru Road, level 3
Singapore 168732
Bus services: 5, 16, 33, 63, 123, 195, 851
Nearest MRT: Tiong Bahru
Opening hours: 10am – 10pm daily