Dragon Boat Festival falls on June 6, 2011. And that means one thing…
Rice dumplings! Have you had any yet?
This Dumpling Festival, Mandarin Orchard Hotel is offering a dazzling selection of 6 rice dumplings, with flavours ranging from the premium abalone dumpling, wholesome organic mixed grains dumpling to the sweet red bean and chestnut dumpling.
My favourite of the lot is definitely the XO nyonya dumpling (S$6.80). What can I say? I like going back to basics. It has a dash of chilli for that added spice, and includes pieces of char siew (barbecued pork).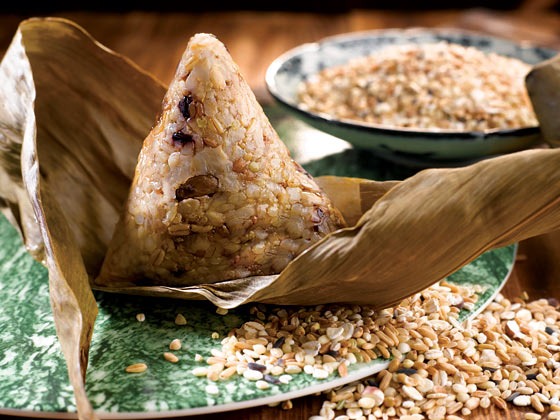 Organic mixed grains dumpling
S$6.80





The mixed grains dumpling includes a variety of organic grains such as brown rice and barley.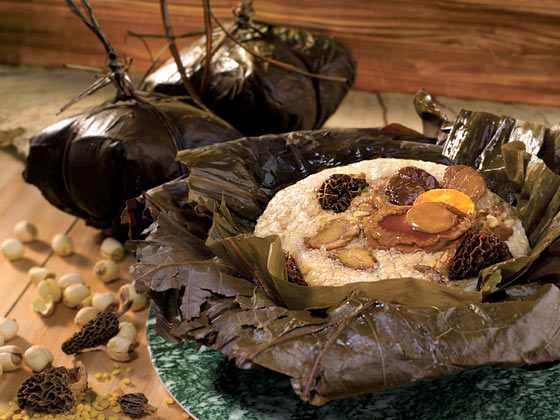 Abalone and morel mushroom dumpling
S$38





And for a touch of luxury, splurge on the abalone and morel mushroom dumpling. Wrapped in lotus leaves instead of pandan or bamboo leaves, this monster-sized dumpling is packed with morel mushrooms, scallops, roast meat, egg and yes, a baby abalone.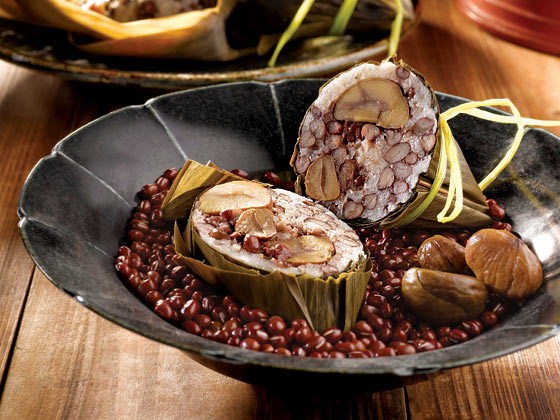 Azuki bean and chestnut dumpling
S$5.80





With its sweet taste, the azuki red bean and chestnut dumpling is like a dessert dumpling. Personally I am not a big fan of this one, preferring something with a taste that is closer to the traditional rice dumpling. My mom however, who's a fan of red bean, loves the generous dose of the beans.
The dumplings are available at Mandarin Court Chinese Restaurant until June 6, 2011.
Have Your Say!

Loading ...
Where do you usually get your rice dumplings? Do you buy them or are they home-made? Tell us where to get the best dumplings in Singapore in the comments!
Mandarin Court Chinese Restaurant
Mandarin Orchard Hotel
333 Orchard Road
Singapore 238867
Tel: +65 6831 6262 / +65 6831 6266 |
Website