In Singapore, there are a few cafés where you can go enjoy some quiet time on your computer. Typically, these places have a formula made up of these key ingredients:
Free wi-fi
Good coffee
Staff/customers that don't mind you hogging tables for hours
Power sockets are a plus
A friend introduced me to one such place recently. Sequestered at Duxton Road, The Pigeonhole may be a hole in the wall to some. For those in the know, it is a hidden gem that should best remain a secret.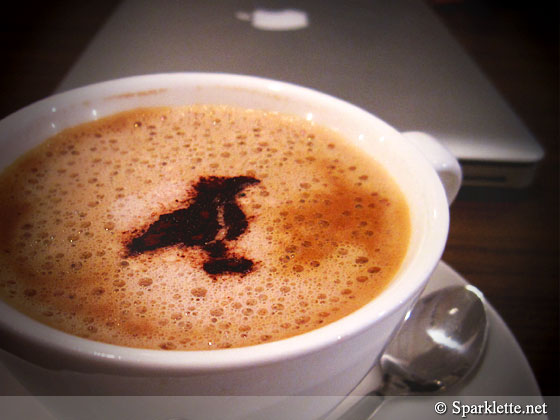 Brown latte
S$5





Once settled in comfortably at a table, you realise immediately that The Pigeonhole does not cater to the usual grab-and-go clientèle. For one, there is no food menu here, just a selection of coffees, whiskies, lagers and wines.
Be that as it may, it should probably suffice for the laptop carrying crowd who would like an alternative to the noisier Starbucks. With a quick glance around the room, I observe that there is at least an Apple computer on every table!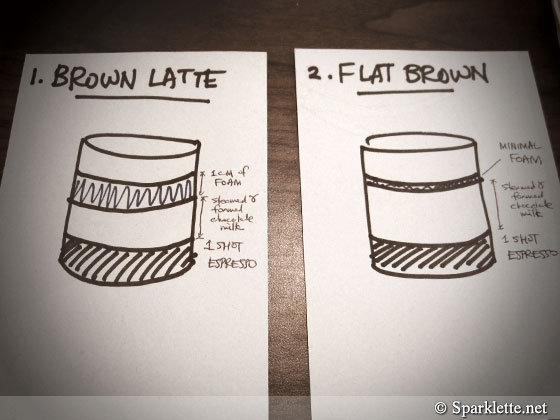 There are a couple of coffee beverages here that are made from chocolate milk. My drink is brown latte, a special concoction of espresso mixed with hot steamed chocolate milk. Latte with chocolate… does that make it a mocha then? I like the gentle touch of coffee art in the form of a pigeon. To the web-savvy, it sure looks like the Twitter bird!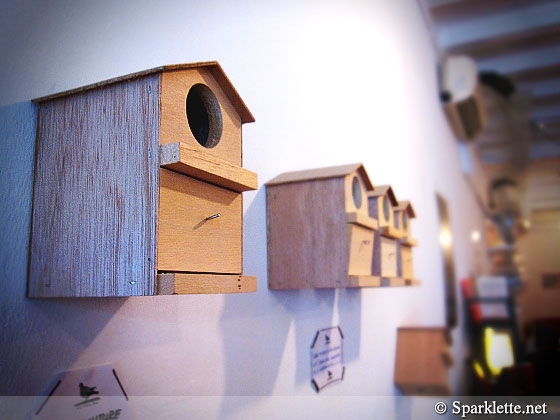 The décor is minimalistic. Some may refer to it as "artsy-fartsy": wooden pigeon holes on the wall, a vintage sewing machine by the entrance and a drum set at the back for when bands perform. That's right; The Pigeonhole also helps promote local bands and arts.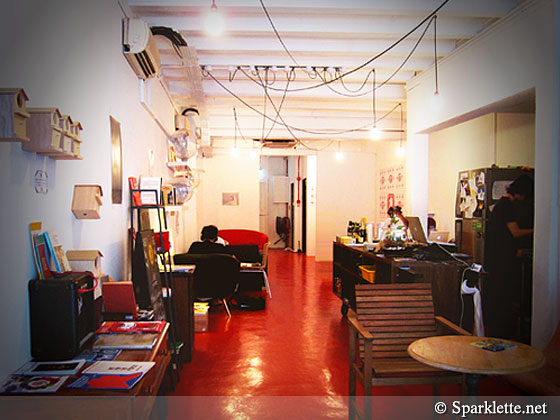 For the bookworms, you can lose yourself in the diverse variety of old, second-hand and rare books on topics ranging from religion to popular culture to botany to politics.

Credit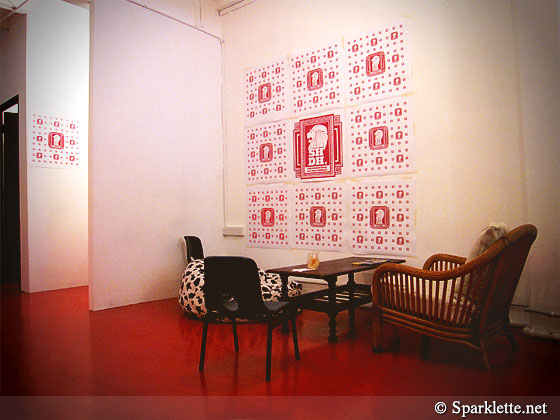 Be sure to find a comfortable chair if you're going to be here for a while. It looks like every chair in the two-unit café is unique, ranging from leather and wooden patio chairs to rattan and beanbag chairs.

Credit
Basically, The Pigeonhole offers a relaxed environment for chilling out over a good book and a cup of joe or using wi-fi. It just needs some fine-tuning in the food department to appeal to a more diverse clientèle.
Then again, that may not be the aim of The Pigeonhole.
Have Your Say!
Which café do you normally go for free wi-fi? Share with us in the comments!
The Pigeonhole
52/53 Duxton Road
Singapore 089516
Tel: +65 8123 1607 (Ave) / +65 9627 2586 (Rayner)
Website
|
Facebook
|
Twitter
Opening hours:
Tue – Thu: 10am – 11pm
Fri: 10am – 1am
Sat: 11:30am – 1am
Sun: 11:30am – 11pm