Can you name one place in Singapore that offers the most memorable dining experience?
For me, that would most certainly be Rochester Park. Whether it is the 1930s heritage colonial bungalows or the lush garden setting, the environment is one-of-a-kind. In terms of unique ambience, I would be hard-pressed to find another place that comes close.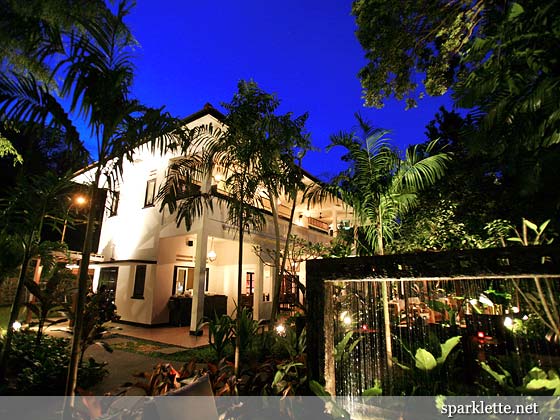 The last time I visited One Rochester, one of the 8 tenants at Rochester Park, it was a wine bar where drinks were the main draw. With the introduction of Roast, a full-fledged restaurant, that is set to change. On invitation, we drop by to try out the food and the communal dining concept.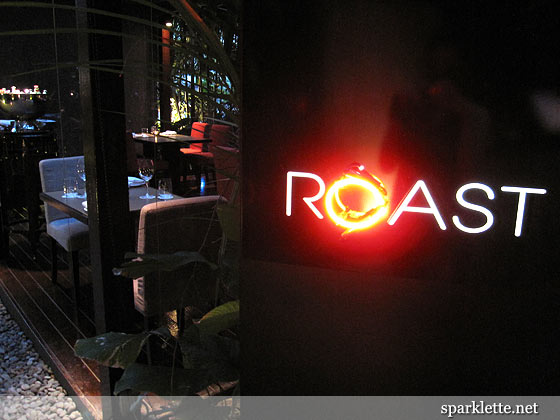 Dining Areas
Like the other restaurants at Rochester Park, Roast boasts several dining coves, both indoor and outdoor. If you go before sunset, you can watch the sky turn a deeper blue as the light recedes and the fairy lights amidst the foliage come on.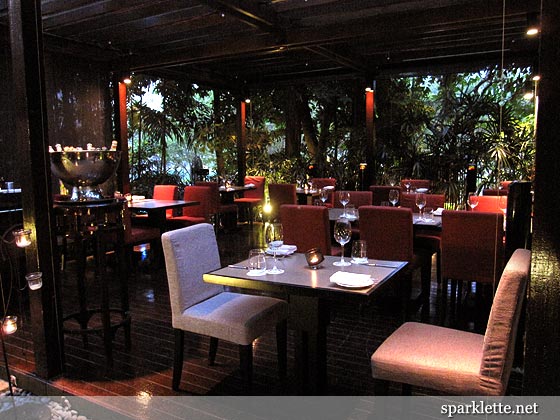 There's alfresco dining by the candlelight, seating on sofas and lounges. Plus, check this out: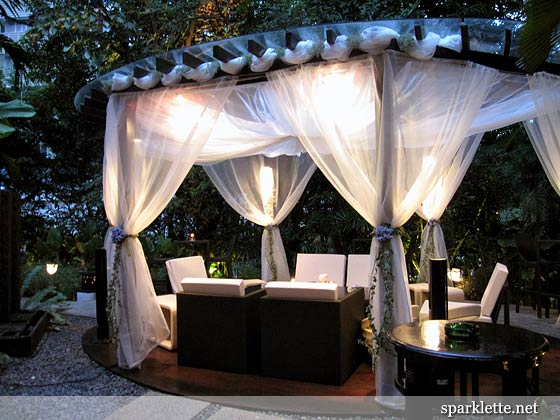 A tent canopy pavilion! In the words of Marilyn Monroe, "I think that's just elegant!"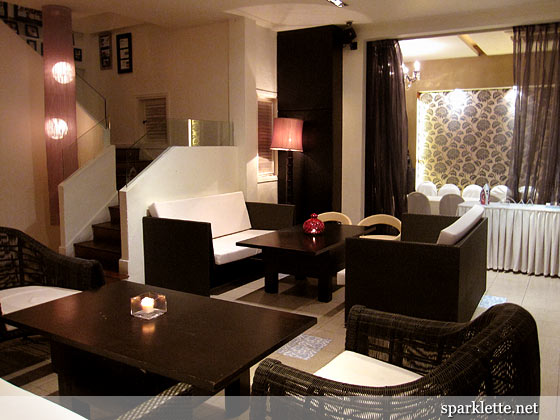 Then, there's also the lounge area that features a bar within the colonial bungalow. It's less fun but hey, there's air conditioning! Still, I would definitely opt for the alfresco dining, weather permits. People don't come to a place like Rochester Park and dine indoor like every other restaurant in Singapore.
Communal Dining
The communal set menu comes with entree platters, pastas, roasts, salads, desserts/cheeses all designed to be shared with good company.
Communal dining
S$65++ a person (minimum of 2)
View menu
– 2 to 3 persons: Select 2 from pastas & mains
– 4 to 6 persons: Select 4 from pastas & mains
– 7 or more persons: Full set of dishes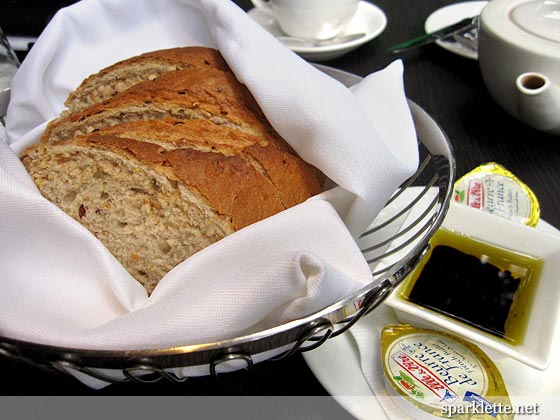 First on the menu is the Nibble Platter, an assortment of quick bites to prep the tastebuds.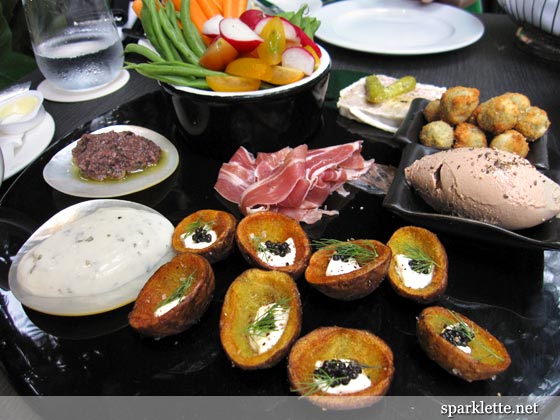 Nibble Platter
Rating:





Clockwise from top left: Crudites (raw fresh vegetables) with tapenade and yogurt dips, cured hams and pickles, herb crumbed stuffed olives, foie gras parfait, potato skins with sour cream and ocean trout caviar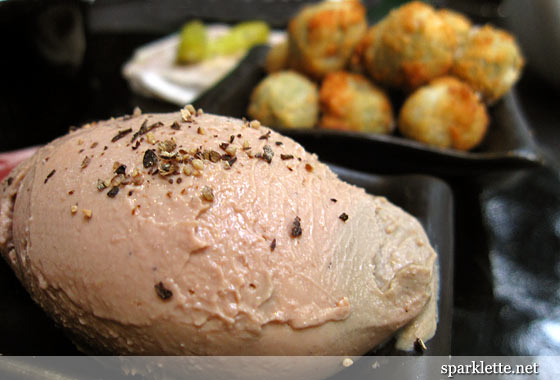 The goose liver parfait is extremely rich and creamy with that distinctive, uh, liver taste. I always maintain that it's a waste to serve foie gras to someone like me because I can neither appreciate the flavour nor the culinary value of this French delicacy. But I can imagine someone else would love it.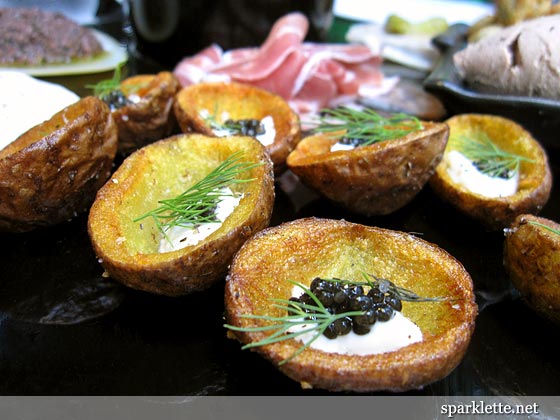 Out of the lot, we enjoy the baby potatoes with dots of ocean trout caviar the most.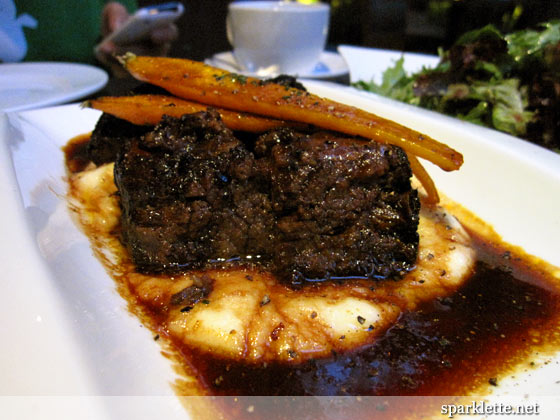 Braised Wagyu beef brisket with creamy Paris mashed potato
Rating:





For our main courses, we opt for the braised Wagyu beef brisket and scallop risotto. Judging by appearance alone, the beef already looks like it's gonna be good! Sure enough, the taste test comes back positive! The portion is huge, the flavour is amazing and texture is literally melt-in-your-mouth tender! The picture above so does not do it justice, but that's all on me.
Friendly head chef Jeffrey Tan, even comes out to mingle with the guests. Because we are so impressed, we decide to ask him about the beef brisket. Turns out that it's braised over a period of 24 hours and the total preparation time takes a day and a half!
This dish is also available on the ala carte menu, as are most of the other dishes on the communal menu. Highly recommended!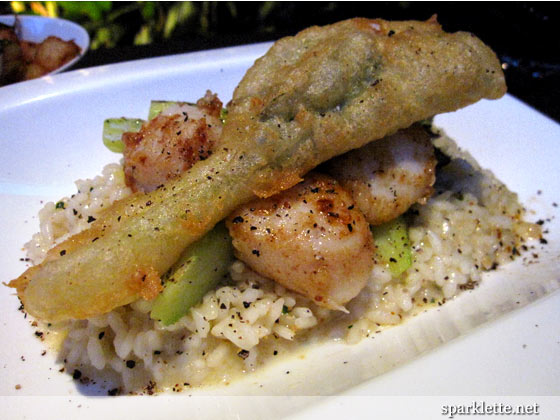 Seared King scallops with smoked sea urchin risotto
Rating:





Seafood fans can go for the seared King scallops risotto. The four scallops are ample-sized and seafood sweet, but the rest of this item is rather mild-flavoured and ordinary.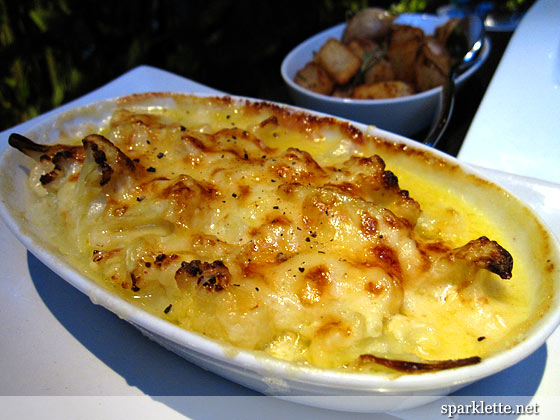 Cauliflower cheese gratin (rosemary potatoes in the background)
Rating:





Served along with the main courses are the trio of herb leaf salad, cauliflower cheese gratin and rosemary potatoes. Cauliflower is, by default, a no-no for me, so I surprised myself by actually loving the cheese gratin!
One thing I should highlight is that the serving for every dish here is HUGE. This is nothing like those restaurants that serve small portions of pretentious food on huge plates (no offense). Midway through the main courses, we are already feeling quite stuffed!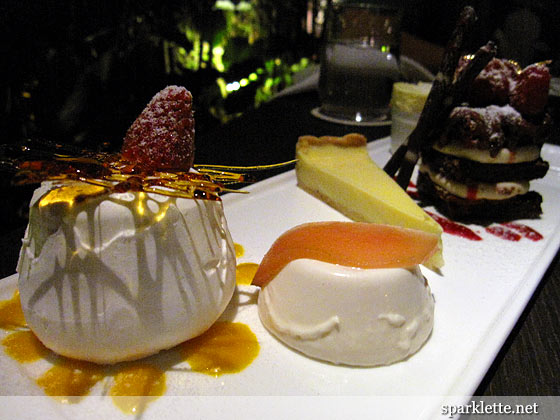 Petite sized desserts
Rating:





The meal ends with a choice between artisanal cheeses or Grande Assiette, a selection of petite-sized desserts. Having already had a chorus of dishes with cheese, we go for the latter. porndude
As you can see, "petite-sized" may be a little misleading. The dessert portions are hardly petite!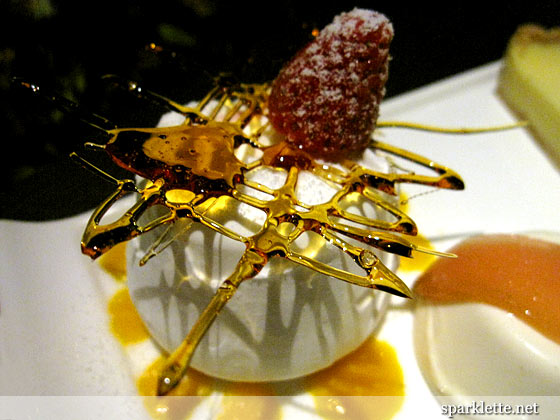 Presentation-wise, we are most impressed with this. The slim slice of decorative candy on top appears to be malt sugar candy, better known in Chinese as Mai Ya Tang. As a matter of fact, the whole dessert looks to be made of sugar, thus giving a literal meaning to the term sugar high.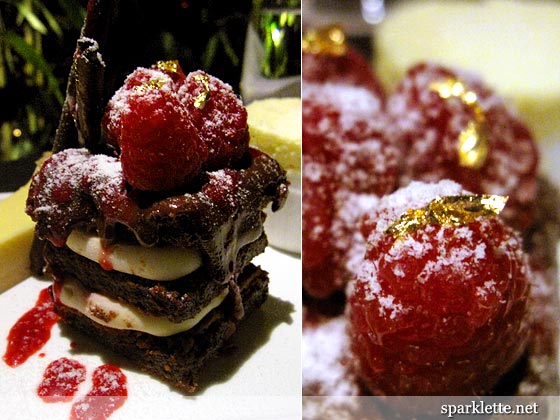 Our favourite dessert of the night is the flourless chocolate ripple cake, with alternating layers of mascarpone cheese and raspberries atop. The bits of gold are such a meticulous touch of detail!
Fancy a drink or two?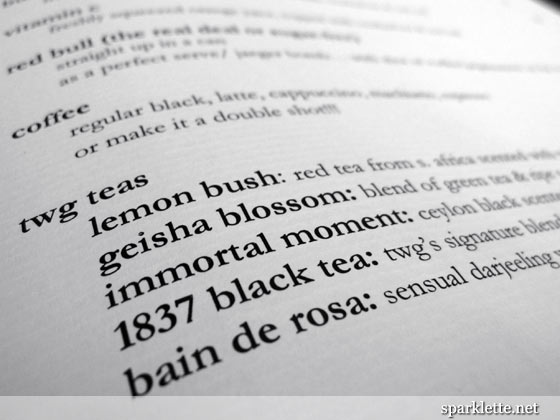 Looking at the drinks menu, we are surprised to find a nice selection of teas from renowned home-grown company TWG Tea. It is the first time we have seen any restaurant serving TWG Tea, aside from TWG itself. Are there any others?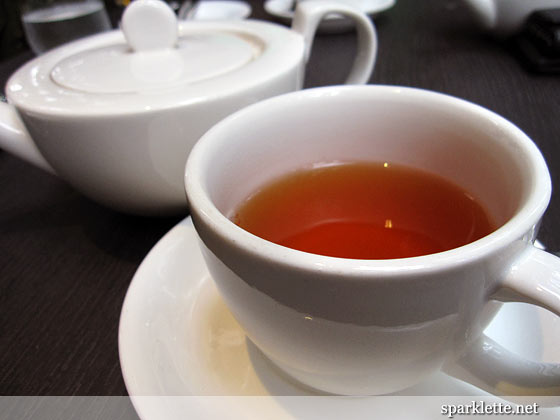 TWG 1837 black tea
S$8++
Rating:





A pot of the signature 1837 black tea never disappoints. The sweet scent of flowers, berries, anise and caramel truly lingers! We like this so much that we order two pots of it to share, all in the spirit of communal dining.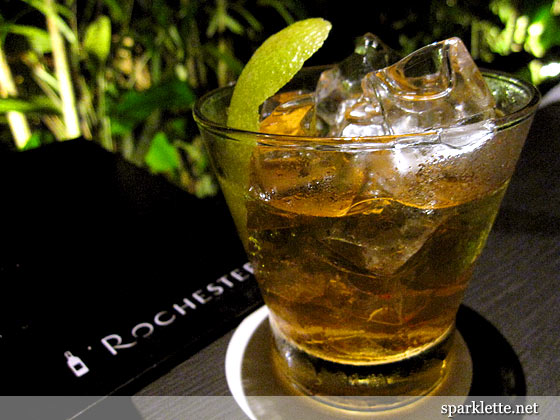 For cocktails, we sip on the Winter Cake. This is a concoction of cognac, butterscotch schnapps, orange and cinnamon. Belying its sweet-sounding name, the drink is pretty stiff!
If one drink isn't enough, One Rochester has an attractive Martini Mayhem promotion going on daily that promises 3 hours of free-flowing martinis at S$58++. I'm so there!
Note: From the same group, 1 Twenty Six at East Coast Park also offers a similar communal dining concept.
Have Your Say!

Loading ...
Aside from Rochester Park, are there any other unique dining enclaves in Singapore that you prefer? What is your most memorable dining experience? Share with us in the comments!
One Rochester
1 Rochester Park
Singapore 139212
Tel: +65 6773 0070 |
Website
Service:





Opening hours:
6pm – 1am (Mon – Fri and Sun)
6pm – 2am (Sat and Eve of Public Holidays)
9:30am – 3pm (Sunday brunch)