We were at The Rice Table Indonesian Restaurant recently and really loved the food! I like their unique concept where they serve all twenty different dishes in small portions once we are seated. This way, we get to sample each and every single dish at the beginning, before ordering the ones that suit our taste buds more.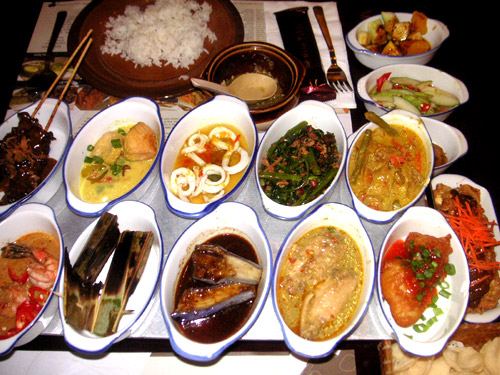 Lunch buffet: S$17.88
Dinner buffet: S$28.49
Buffet rating:




Most of the dishes were spicy. Other than the kangkong belachan, the other vegetable dishes like the eggplant and vegetable stew did not appeal to me. All chicken dishes were great though. I especially liked the chicken satay (sate ayam).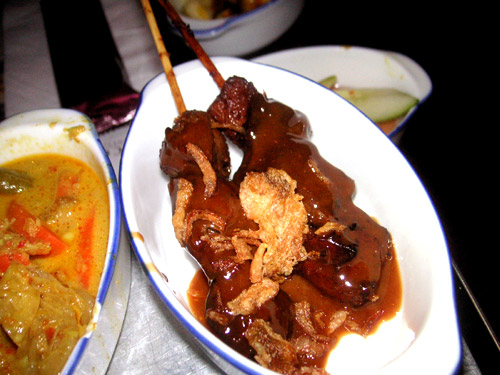 Sweet and sour fried fish (ikan goreng).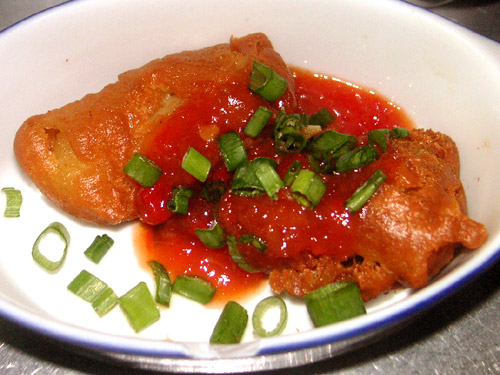 Grilled chicken (ayam panggang)! Yum yum.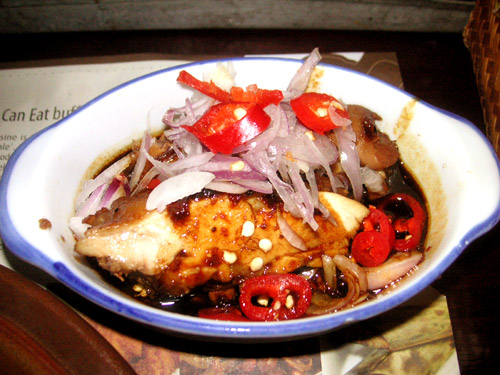 The next time I return to the Rice Table, I would probably go for the lunch buffet instead. It is much cheaper than the dinner buffet. The only difference is that it has six dishes less, and I wouldn't mind missing those.
The Rice Table Indonesian Restaurant
International Building
360 Orchard Road #02-09/10
Singapore 238869
Tel: +65 6835 3783 |
Website
Service:





News updates
February 3, 2007: My list of Best (& Worst) Restaurants in Singapore for 2006
– Runner-up for "Best Value Buffet"
– Nominated for "Best Buffet"