Every month when I top up our supply of Ben & Jerry's ice cream from the VivoCity Scoop Shop, I find myself inevitably reaching for the chocolate flavours. There's no denying how rich and addictive Ben & Jerry's chocolate ice cream is, instantly elevating any flavour that uses it to "best of the month" status.
So, my Ben & Jerry's Flavour of the Month for May is Phish Food.
Now, you're probably wondering why anyone would give a dessert such an unsavoury name. Ben & Jerry's claim that it is named after the American rock band Phish.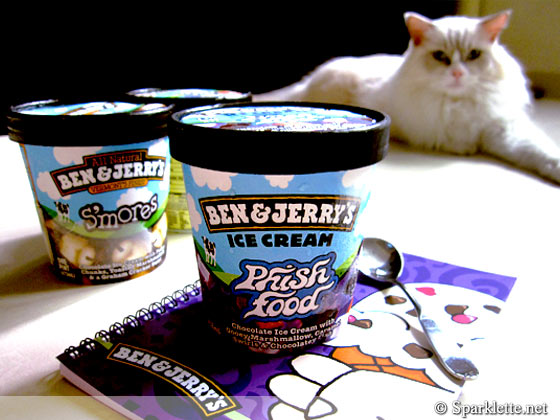 Phish Food
S$14.90 a pint
Rating:





Once you get past the fishy name, you may be surprised by how good Phish Food is. The chocolate base is a winner, paired with an added note of sweetness from the gooey marshmallow and caramel swirls.
The only fish you would find in it are the tiny pieces of fish-shaped chocolates preserved in the ice cream. I'm confused as to why Ben & Jerry's call them fudge. If you have tried Phish Food, Coffee Coffee Buzz Buzz Buzz or New York Super Fudge Chunk, you would know that the chunks aren't fudge-like, but more like pieces of hard candy.
Regardless, it is a pint of chocolaty deliciousness that would get chocolate fans hooked.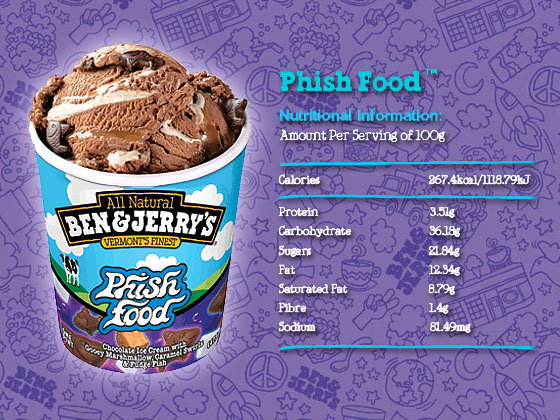 Ingredients: Cream, Water, Skim Milk, Liquid Sugar (Sugar, Water), Corn Syrup, Sugar, Cocoa (Processed With Alkali), Coconut Oil, Butter (Cream, Salt), Egg Whites, Egg Yolks, Vanilla Extract, Corn Syrup Solids, Guar Gum, Cocoa, Milk Fat, Salt, Natural Flavor, Pectin, Carrageenan, Sodium Bicarbonate, Soy Lecithin. ALLERGY INFORMATION: FUDGE FISH PIECES ARE MANUFACTURED ON EQUIPMENT THAT ALSO PROCESSES PEANUTS AND TREE NUTS.
If you have ever browsed the ice cream shelves and shunned this particular flavour due to its fishy name, rest assured that it really will not disappoint.
Have Your Say!

Loading ...
What do you think of Phish Food? What are your favourite Ben & Jerry's ice cream flavours? And what flavours would you like to see on Sparklette next month? Tell us in the comments!
Ben & Jerry's
Available at all scoop shops and major supermarkets
Website