For such a soccer-crazy nation like ours, I find that many people do not know WHERE we can actually catch the game. Sure, we can watch the English Premier League (EPL) matches at home. Yet, the atmosphere of having other like-minded fans cheer and jeer along with you in a pub, with some chips and a beer in hand, is so much more awesome!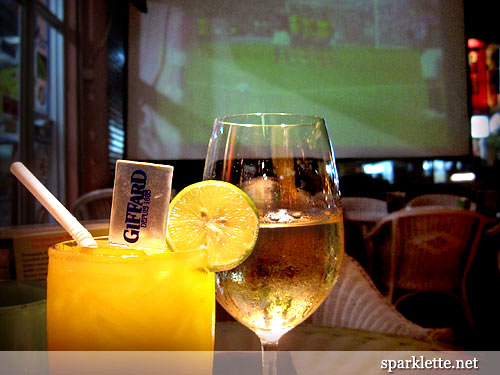 Banana Leaf at Pub Street, Siem Reap, Cambodia
This new season I am looking out for interesting places to watch soccer. Maybe even compile a list that fellow EPL enthusiasts would find useful!
If you have any to share, please leave a comment with the following:
What is your favourite team?
Where do you watch soccer?
I look forward to your responses!