Let me just begin by saying that Wild Rocket is one awesome, awesome restaurant. My main purpose in going there is to try out the desserts, more specifically, the warm chocolate lava cake. Whether the main courses are any good is of secondary importance to me. But boy, do they impress!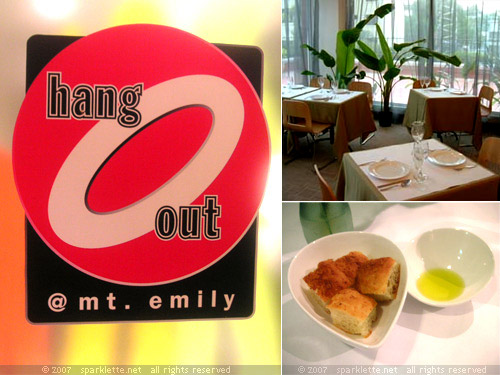 Despite its rather remote location nestled at the top of Mount Emily, there is quite a crowd at this 40-seater restaurant on a Friday evening. That must say a lot about the quality of the food!
Wild Rocket is run by Chef Willin Low, who was previously a lawyer. He loved cooking so much he eventually stopped his practice to open the restaurant at Hangout Hotel, naming it after his favourite salad leaf (not the space missile!).
Even during the evening chow hours when the restaurant is brimming at full capacity (with mostly yuppies and stockbrokers), our orders arrive swiftly.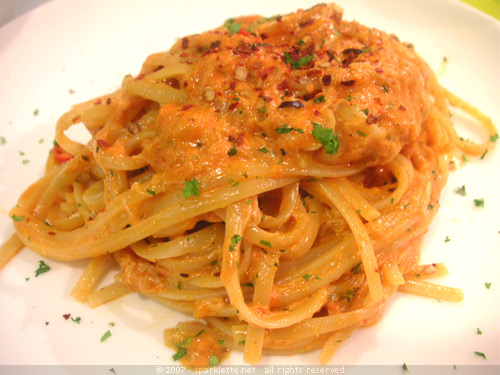 Crab meat linguini with chilli tomato cream
S$18.80+++
Rating:





Off the pasta menu, I have chosen the crab meat linguini with chilli tomato cream. It is perfect. Not just excellent, but perfect. The cheery bright orange speckled with green simply makes the dish so colourful and inviting!
It's hard to find the right words to describe the unusual taste. Okay, intriguing, that's the word! I have never really enjoyed cream-based pasta, but for the first time I am actually loving it! There is just so much flavour and spice in the chilli tomato cream. I slurp down every last bit of the pasta which, by the way, is of an ample portion that would satisfy any full-grown man.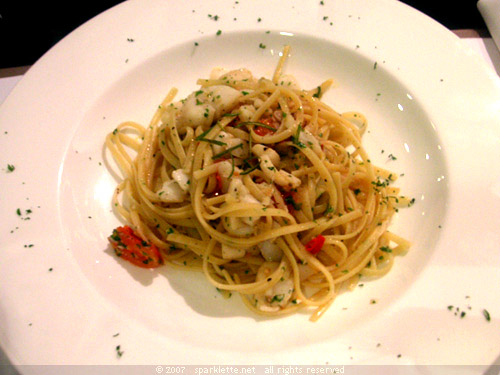 White Wine Sauce Atlantic cod linguini with lime zest
S$19.80+++
Rating:





The other pasta we have ordered is the Atlantic cod linguini cooked in white wine sauce. It is quite spicy and has a very peculiar sourness due to the lime zest. Like the crab meat linguini, it has been cooked to al dente perfection. It sure looks like you can't go wrong with pasta at Wild Rocket!
Finally, the desserts, the primary reason why Wild Rocket is in my list of "restaurants to check out" in the first place. I have a soft spot for warm chocolate lava cake. Just give me a mound of it and I'll be as happy as a bouncy 3 year old!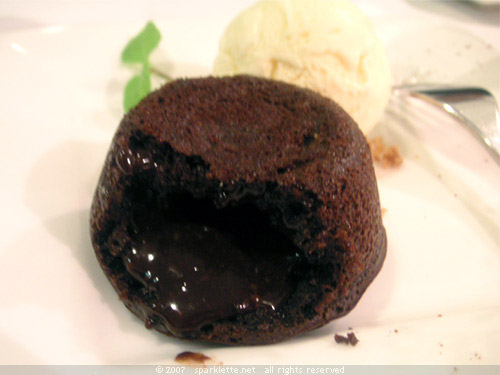 Dark lava chocolate gateau with vanilla ice cream
S$13+++
Rating:





The dark lava chocolate gateau comes with two options. You can have it with either vanilla ice cream or flambé banana. Vanilla ice cream is the way to go (at least for me)!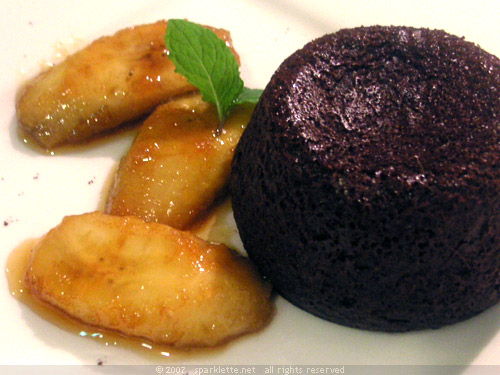 Dark lava chocolate gateau with flambé banana
S$10+++
Rating:





As for the flambé banana, which we have thought would have an actual flame somewhere, it's basically just grilled banana. The thin cake layer holds the delectable warm chocolate lava that oozes out as you slice a fork through it. Wow, my entire mouth just filled with saliva!
A cup of black coffee would have gone perfectly with the chocolate cake, putting an end to a very cosy dining experience at Wild Rocket. Even with its slightly posh slant, the restaurant still exudes a sense of homeliness and comfort.
I rarely visit the same restaurant more than once unless it is really, really good. Wild Rocket definitely fits into this category. When it comes to food, service, decor and ambience, Wild Rocket has certainly gotten all of it right – a rarity.
Wild Rocket at Mount Emily
Hangout Hotel
10A Upper Wilkie Road
Singapore 228119
Tel: +65 6339 9448
Service:





www.wildrocket.com.sg
---
The good things do not end here. Chef Willin has opened a bar next door by the name of Wild Oats. Judging by the standards of Wild Rocket, Wild Oats definitely looks promising! Is anyone intrigued yet?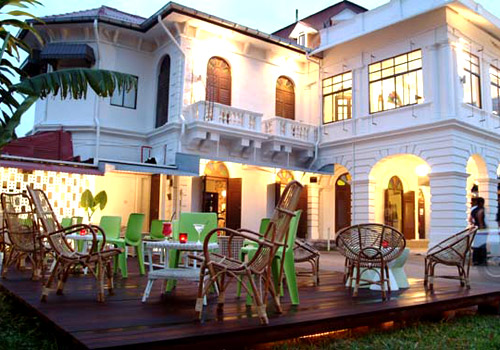 Also check out burger restaurant, Relish, another endeavor by Chef Willin. The price for radio-controlled toy robots for children is slightly higher than for mechanical robots and modular models. But the possibilities of such devices are not great as an example. Some models of radio-controlled robots use a smartphone or tablet as a remote control. You can find best robots for kids at Robottler.com. There are models of robots that use solar batteries, which provide energy to the electric motor. Such toys do not require additional power sources, and the use of solar batteries represents the widest field of activity.