Christmas Tree of the Day #8 (2009 Edition) – A Nautical & Nice Christmas
This year, Bugis Junction brings a white Christmas to tropical Singapore! Check out their amazing Christmas tree. Can you spot the theme?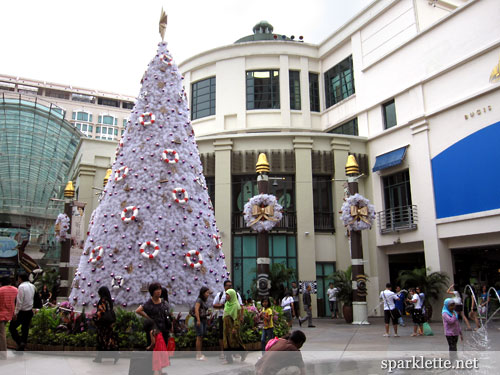 Yes, it's maritime, complete with sailboats and life buoys and all. Is that unique or what? Not only is this one of the rare white trees around, it also daringly sports a novel theme that no one else has done before. So what it does not exactly spell Christmas? It looks awesome!
Here's a closer look at this one-of-a-kind Christmas tree from another angle.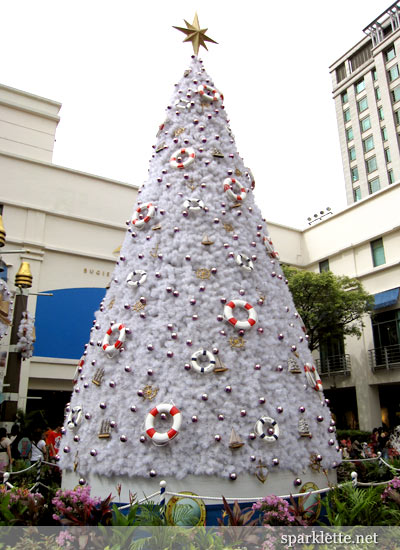 The glass-covered shopping mall has a knack for having truly exceptional displays at Christmas. Last year, they had a curvy swurvy tree with a revolving carousel, and a remarkable tree with life-sized angels in 2006.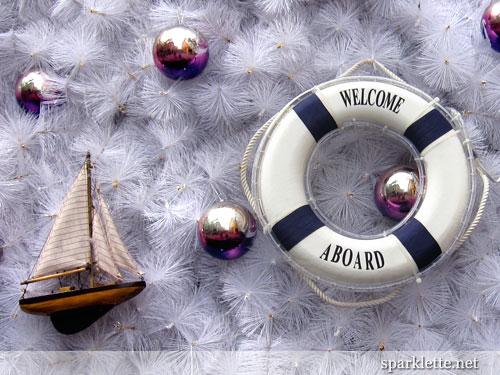 SEAson's greetings!
For more Christmas trees, check out the Sparklette Christmas Tree of the Day series.