Christmas Tree of the Day #10 (2007 Edition)
It's beginning to feel a lot like Christmas! Only two more days! I am so psyched!
You know what would make Christmas feel even warmer and cosier? A fuzzy little bear perhaps? So for today's Christmas Tree of the Day, I present to you a Christmas tree made up of teddy bears! Check it out, it's mostly purple too!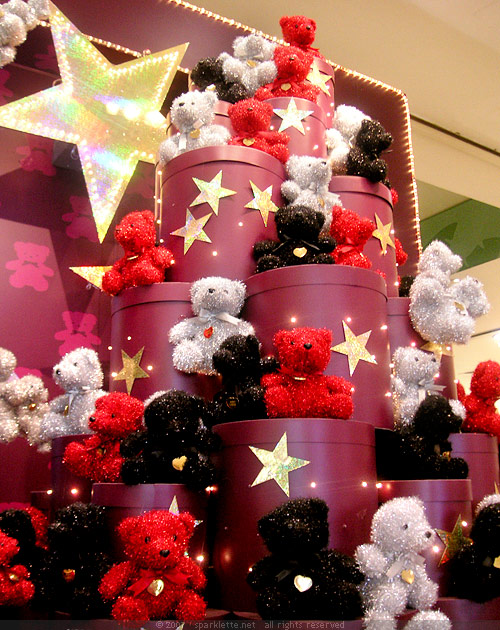 This one is for the ladies :)
Cylindrical gift boxes (in purple!) have been stacked up in a conical shape to resemble a Christmas tree, with teddy bears sitting among them. These cute little guys come in Christmas red, midnight black and shimmery silver.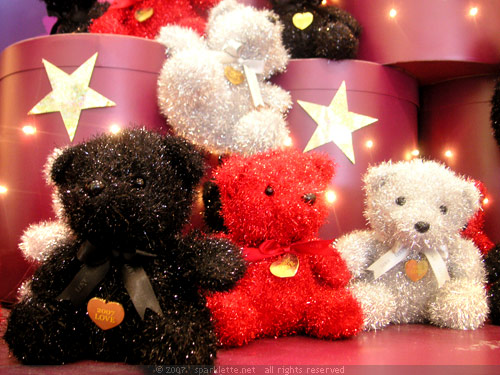 To make this arrangement look even more like a Christmas tree, the boxes even have lights emitting from them, mimicking the effect of fairy lights draped around Christmas trees! Let's not forget those shiny gold stars too.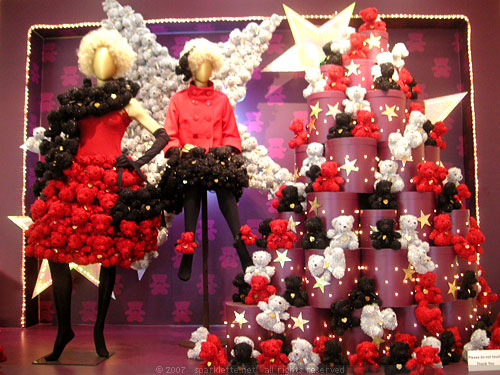 View this tree up close at Takashimaya department store. It may be easily overlooked with the mall's flagship gigantic tree just steps away, but this cute tree should definitely not be missed.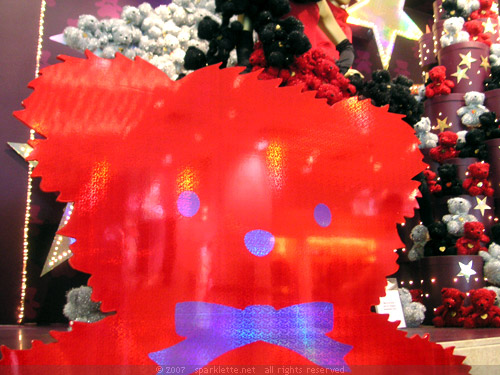 Looks like this isn't the only teddy bear Christmas tree. They have one at the Takashimaya department store in Shinjuku, Tokyo too, made up *completely* of these bears!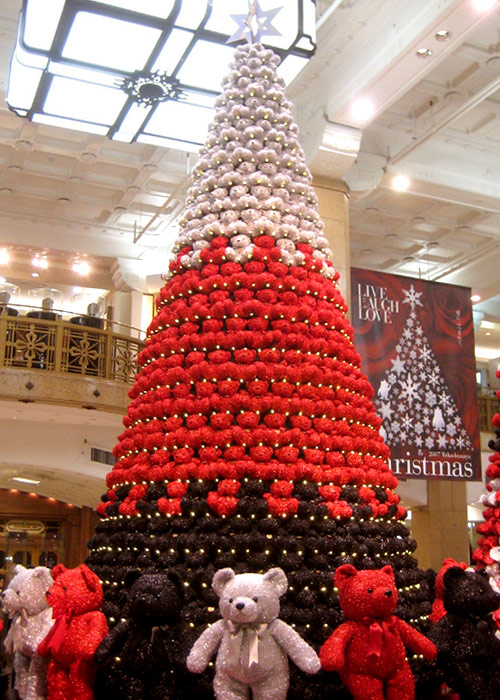 Photo by SkylineGTR
For a different teddy bear tree, check out the one at Harbourfront Centre last year. Let me know which one you prefer!
For more Christmas trees, check out the Sparklette Christmas Tree of the Day series.