On every visit to the Land of Smiles, I make it a point to visit Black Canyon Coffee. This is a popular home-grown coffee chain in Thailand that is as ubiquitous as Starbucks is in Singapore. A wide range of coffee, chilled drinks and hot meals are served here.
This time round, in Chiang Mai, I notice that the café does coffee art. The staff recommends it with cappuccino. And it looks absolutely gorgeous! Move over, Oriole Cafe; check this out!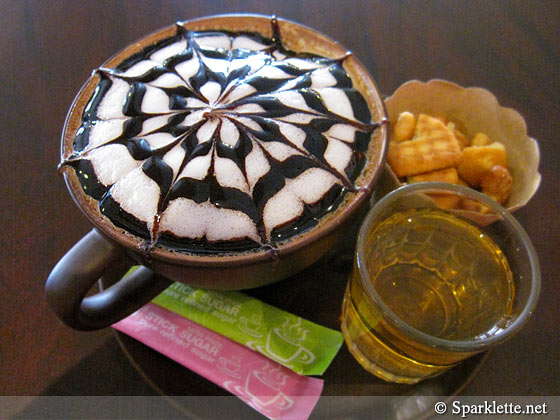 Cappuccino
65baht + 7% VAT
Rating:





The froth is drizzled over with really thick chocolate syrup. It not only looks pretty but tastes divine, too. Even if the drinks here are obviously much pricier than those from street vendors, I do appreciate the small touches of detail.
One trademark of Black Canyon Coffee is that every cup of joe is served with a teeny container of cute biscuits in the shapes of alphabets and numbers. I really like the taste of those.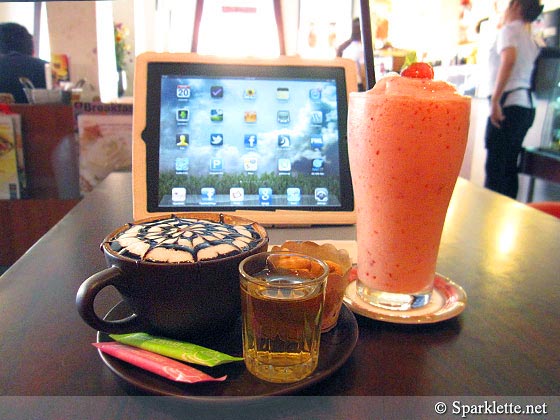 There's free wi-fi here, too. Perfect for checking mail and doing some quick research on the travel itinerary while you're enjoying a caffeine pick-me-up.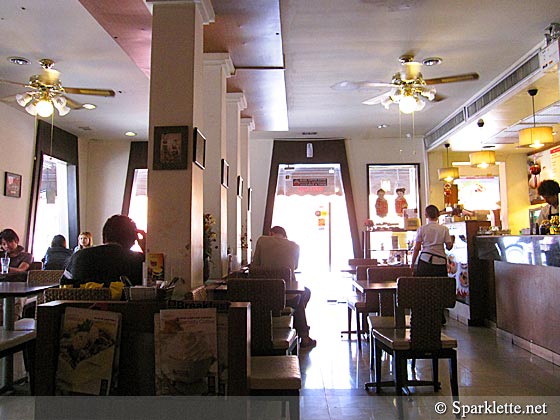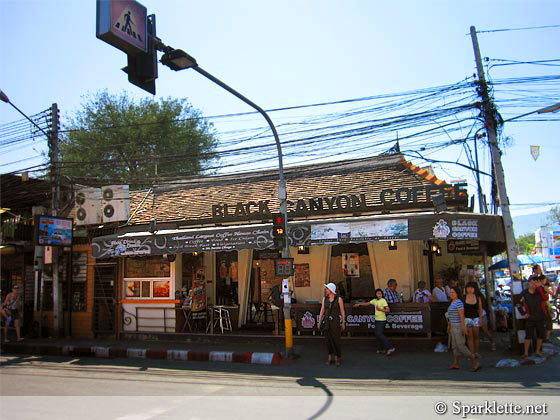 This is the Black Canyon Coffee joint at Chiang Mai Old City, located just within the eastern Tha Phae Gate. The café has an L-shaped row of seats on the outside where many tourists can be seen sipping coffee, using laptops and people-watching.
Have Your Say!
Have you ever visited any Black Canyon Coffee outlet in Thailand? Share your experiences with us in the comments!