I realise that we have never really reviewed food delivery services here except for the occasional cupcakes and tea. Recently, my whole family got together for a casual meal and we decided to order in. The food delivery we chose was Thai to Go.
It's our first time trying out this Thai food delivery service. The 6 dishes we ordered arrived within 90 minutes, piping hot and ready to be served. Each dish is packed neatly in its own plastic container.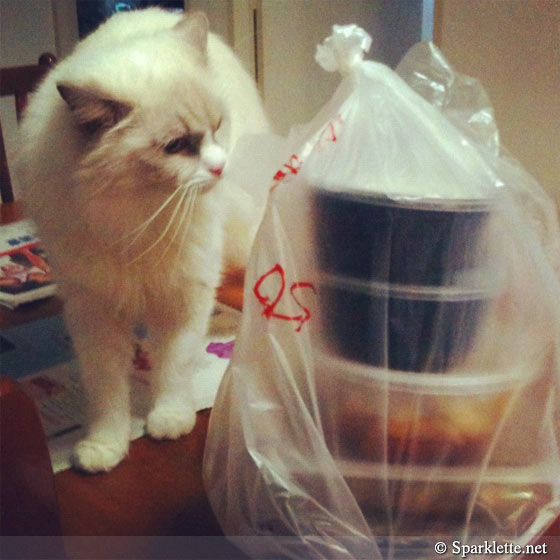 As far as aesthetics go, we are really not expecting any artistic arrangements of food served out of plastic containers, but the food sure smells yummy enough to get our cat interested. And cats, as you may know, are incredibly finicky eaters. Not that we fed him any of it anyway.
The food, as it turns out, is remarkably good!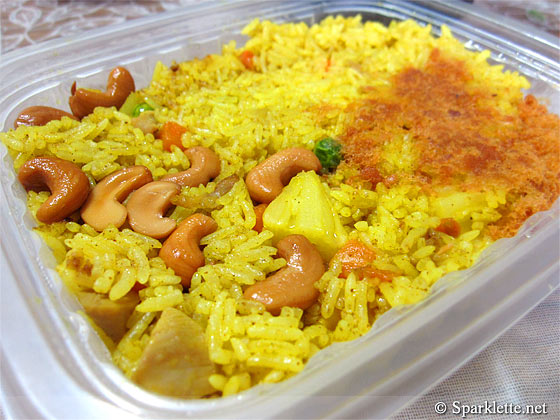 Everyone's Favourite Pineapple Rice
S$5.50





From the rice menu, Everyone's Favourite Pineapple Rice is extremely fragrant, and also includes a crown of meat floss and cashew nuts. As the food is Halal certified, I assume it is chicken floss.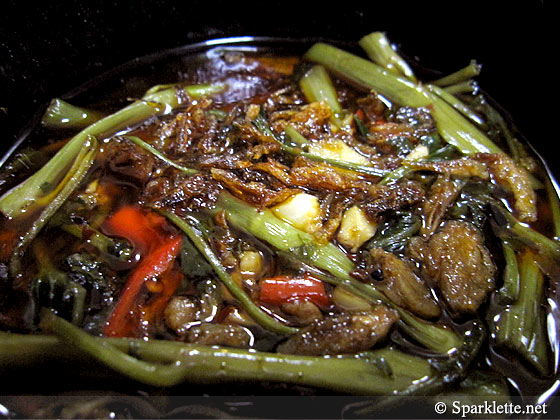 Thai belachan kangkong
S$4.95 for small / S$7.50 for medium





The Thai belachan kangkong is initially a downer as the vegetable is mostly soaked in what looks to be chilli oil. Surprisingly, it is easily the best-tasting dish of the night as the oily soup goes great with rice. For spicy food lovers, this one scores 10/10 on the fiery factor and will instantly clear your sinuses.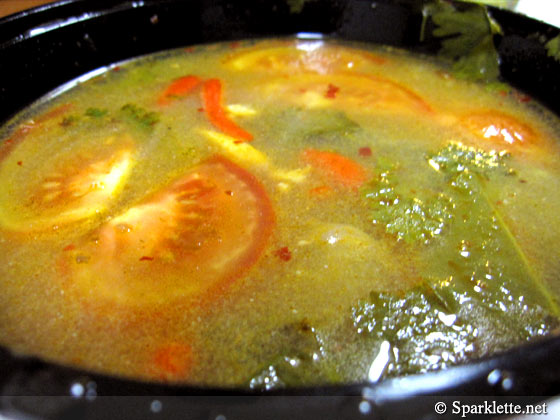 Tom Yum seafood
S$6.95 for small / S$10.50 for medium





There are three options for tom yum soup; you can order it with chicken, prawn or seafood, or perhaps even try the coconut milk version. This tangy Thai classic is a decent rendition, though my favourite is still at Joe's Thai Kitchen.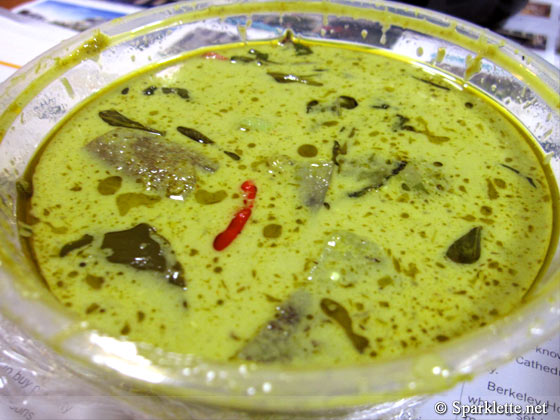 Thai green curry chicken
S$5.50 for small / S$8.50 for medium





The Thai green curry chicken is also satisfying, though not quite exceptional.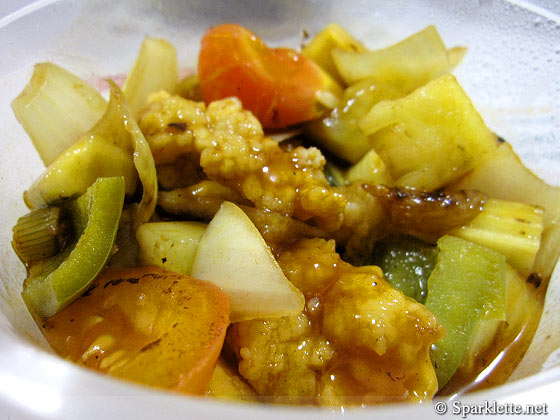 Deep fried sweet & sour sliced fish
S$9.50 for small / S$12.95 for medium





The only disappointing dish in our meal is the deep fried sweet & sour sliced fish, which happens to be one of the priciest items on the menu. For the price, the serving of fish is less than generous, and the taste forgettable.
Overall, Thai to Go serves up a number of hits and a few misses. As a Thai food fan who's looking for convenience without compromising on quality much, I will certainly look forward to ordering again. There is a delivery charge of S$3 which is very reasonable, especially when you compare it with the taxes and service charges at a restaurant. package tours to Uzbekistan Tashkent
Have Your Say!
What is your favourite food delivery service? Share all your thoughts via Facebook or Twitter or by leaving a comment!
Thai to Go Food Delivery
Thai to Go
(

Halal certified
)
Tel: +65 6396 9696 |
Website
Opening hours: 10:45am – 9:15pm daily
Delivery charge: S$3
Thai to Go The Dine-in
Thai to Go The Dine-in
(

Halal certified
)
Sembawang Cottage
369 Sembawang Road #01-05
Singapore 758382
Tel: +65 6758 2110
Opening hours: 11am – 10pm daily