So I was in the mood for some exotic food just the other day. Something Middle Eastern. That's pretty exotic, right? Sofra Turkish Café & Restaurant swiftly comes to mind. I have been seeing that place through its glass-clad exterior for years and figured, why not?
Here's the thing: I wouldn't know authentic Turkish cuisine if it bit me in the you-know-where. Here's the other thing: You don't have to know much to dig the food. That is the attitude I carry to every restaurant I visit.
I really like the ambience of this place. Roomy, ample seats, large, almost full-length windows that offer a view of the surrounding Beach Road area. It is elegant and chic enough for a romantic date, yet homely enough for casual dining.
If you like meat, you will feel quite at home over here. The mixed grill combo is great for those that love their meat but can't quite decide what to get.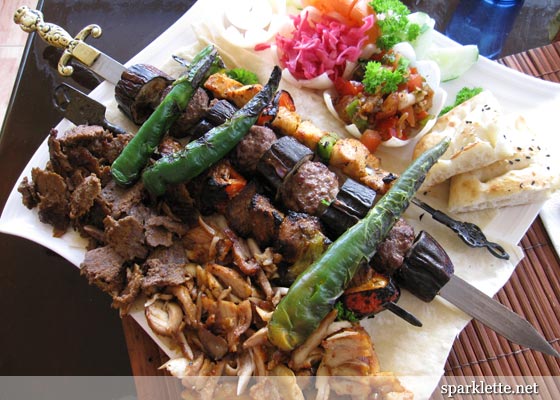 Jumbo Kebap Combo
S$34.50++
Rating:





The meat is served to you on skewers hot off the grill. When it arrives, our jaws drop. Sword, candle, flowers, all the works. It certainly has that wow factor doesn't it?
This Jumbo combo comes with various kinds of kebab, or kebap in Turkish, including shish and döner. While the menu advertises this as being a platter for two, the generous portion makes it large enough to feed three adults.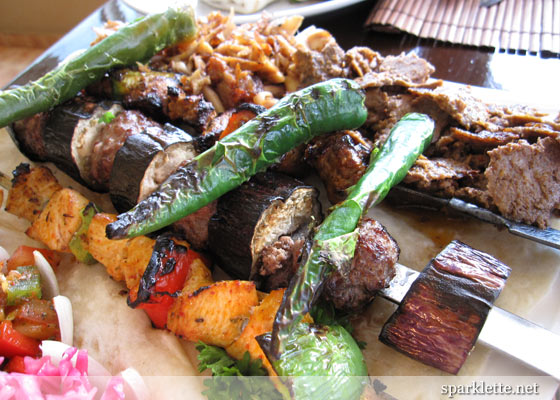 Tasting a little smoky from the grill, the meats include lamb, chicken and beef that are minced, sliced or cut in chunks, all of them succulent and flavourful.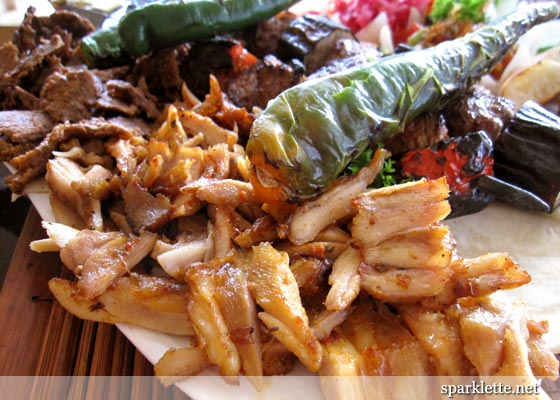 Turkey, which literally holds the bridge between East and West, offers one of the most colourful and exotic cuisines in the world. Digging in, I notice some Greek and Lebanese influences.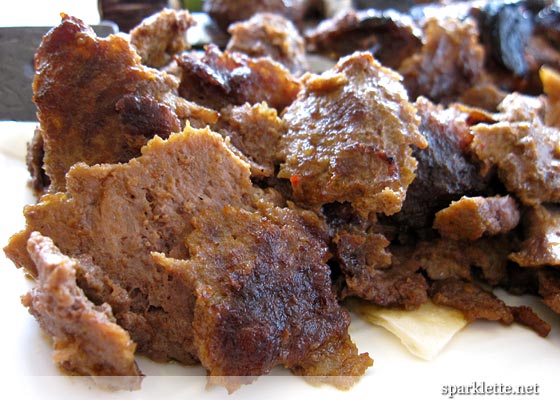 Döner kebab is meat that is slowly roasted, then sliced off from a vertical rotating spit.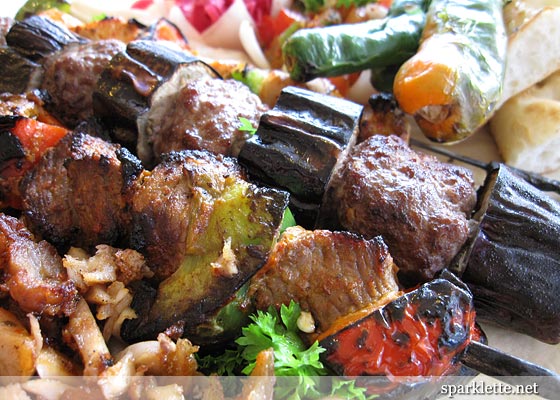 Almost too much food!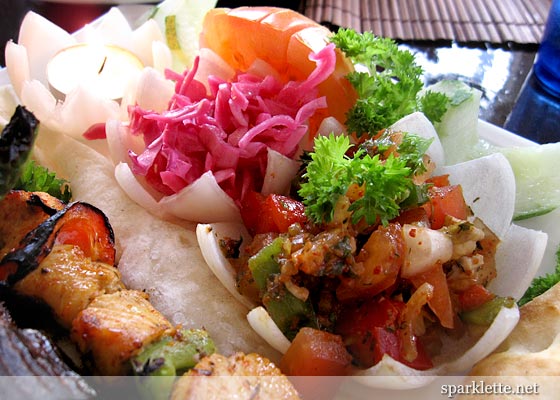 The salad comes in little "bowls" that are beautifully crafted from onions. Notice that the food sits on top of a bed of warm, fluffy pide bread.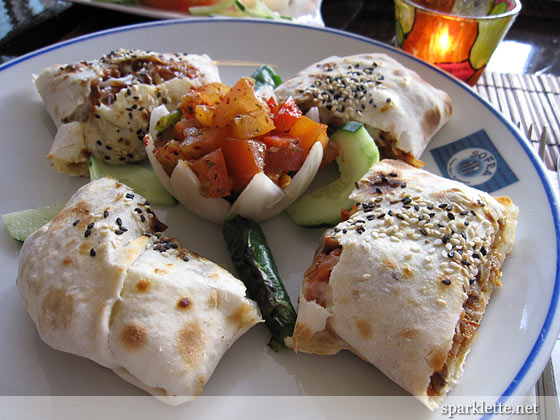 Sofra Kebap
S$15.50++
Rating:





Well, we have no inkling that the Jumbo combo would really be that, well, jumbo-sized, and have already ordered a side of the Sofra kebap. This is basically sesame-adorned bread filled with meat, walnut, eggplant, tomato and cheese. You have a choice between mixed beef and lamb or chicken. www.morenovalleytowingpros.com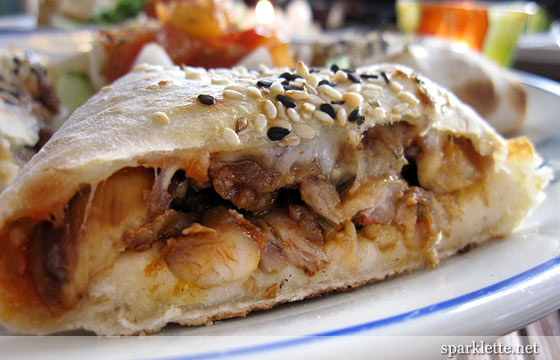 The whole myriad of sweet, salty and peppery flavours tastes so good that I wolf it down in seconds!
Even while we are feeling as stuffed as a turkey at Thanksgiving, we can't resist having a small dessert at the end. After all, it's not everyday that you get to dine at a nice Mediterranean restaurant in Singapore that serves authentic Turkish food (not that I have been to Turkey myself).
Their dessert menu offers a few options. Frankly, we have no idea what Baklava is while the Turkish rice pudding makes me feel full just by thinking it. So we pick the chocolate pudding with marshmallows because that seems the most appealing on paper.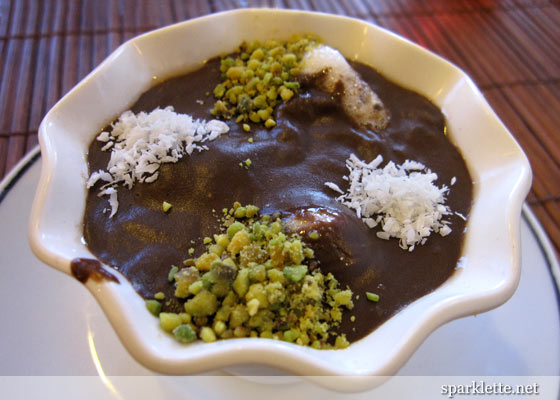 Turkish chocolate pudding
S$4.70++
Rating:





And it really is! The chocolate is rich enough to satisfy yet not so thick and sweet that it gets tiresome. Plus, the bits of marshmallow adds a bit of fun!
Oh, we would have gone for that Turkish coffee, too, but we've really had too much. Perhaps someone would let me know if it's good?
Have Your Say!

Loading ...
What is your favourite Middle Eastern cuisine? Turkish, Lebanese, Moroccan or others? Share with us in the comments!
Sofra Turkish Café & Restaurant
(

Halal certified
)
Shaw Tower
100 Beach Road #02-42/43/44
Shaw Leisure Gallery
Singapore 189702
Tel: +65 6291 1433 |
Website
|
Menu
Service:





Bus services: 100, 107, 57, 961
Nearest MRT: Bugis
Opening hours: 12noon – 2:30pm, 6 – 9:30pm daily