Christmas Tree of the Day #10 (2009 Edition) – Beary Christmas at Takashimaya
Here's to an extra cuddly Christmas – an entire Christmas tree made of teddy bears! How very adorable!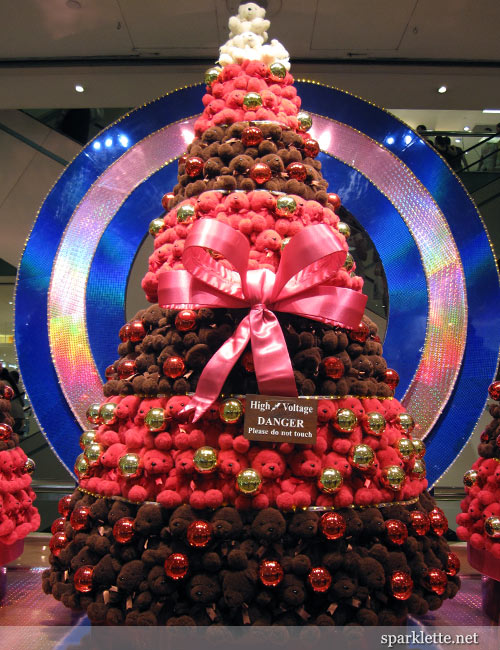 Shoppers can look forward to admiring these lovable teddy bear trees at Takashimaya every Christmas. One year they had black and sparkly bears. The following they had the bears in green, white and pink. This time round they included brown bears, the most authentic colour for teddy bears, in my opinion.
Guess how many bears there are on this tree? Oh wait, Conrad Hotel already did that. But here's a closer look at the cute bears anyway. You can never get enough!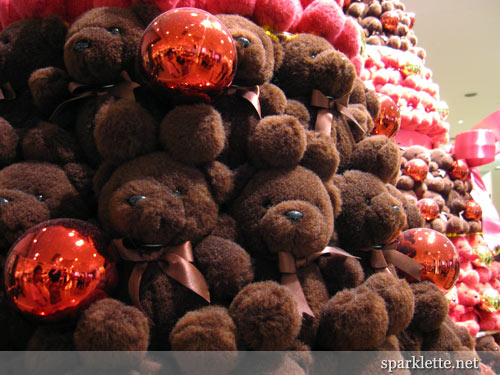 Don't the bears look snuggly and warm tucked together?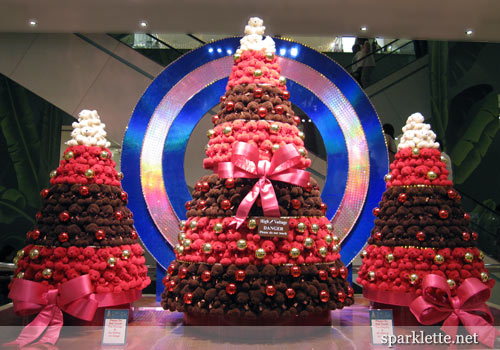 Look! There isn't just one, not just two, but three beary trees altogether! Have an extra beary Christmas!
For more Christmas trees, check out the Sparklette Christmas Tree of the Day series.