Christmas Tree of the Day #11 (2009 Edition) – Crystal Tree at Bugis Junction
The Christmas Tree of the Day series has been running on Sparklette since 2006. You get 12 Christmas trees for the 12 days leading up to Christmas. It has become almost customary to feature at least one tree that is encrusted with sparkling jewels each year.
We have seen trees with Swarovski crystals, white gold, and – the most precious stone by any standard – real diamonds in a year when the economy was still doing swimmingly.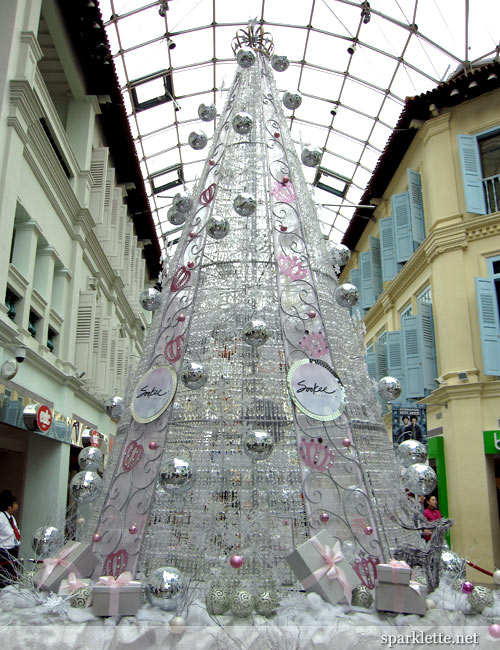 The jeweled tree for 2009 is this, a tree made of tightly strung crystals. This glittering tree is located at the glass-covered mall, Bugis Junction.

Photo by amos1766
While this tree may not be as posh as the ones with actual Swarovski crystals and shimmering diamonds, it is by far one of the prettiest trees around. Unlike the conventional Christmas trees that are topped with stars or angels, this one wears a silver crown!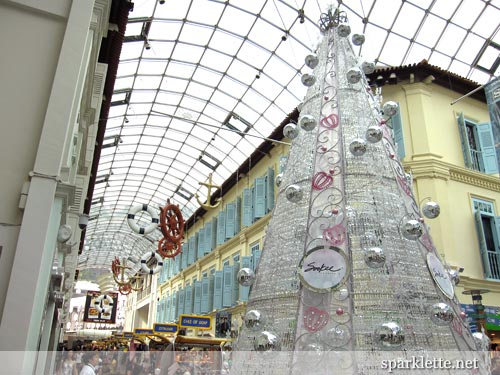 Notice the anchors and life buoys hanging in the background? They are part of the running nautical theme of the mall. Here's their one-of-a-kind nautical Christmas tree.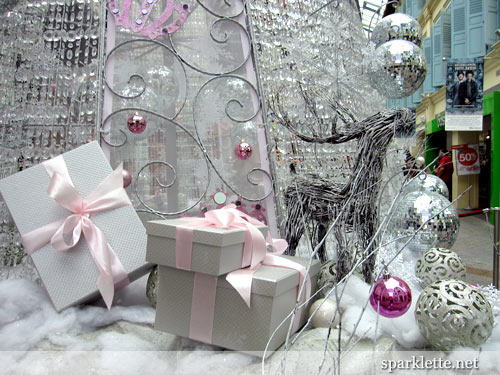 For more Christmas trees, check out the Sparklette Christmas Tree of the Day series.