Aside from Nando's, another place that I have been wanting to visit in Kuala Lumpur is Madam Kwan's.
Started by the 75 year old Madam Kwan Swee Lian in 1977, this 4-restaurant chain takes pride in dishing out true Malaysian cuisine. Even the ang mohs love it, judging by the number of expatriates dining in the swanky eatery!
While the menu consists of largely hawker fare, the sleek and classy decor gives the feel of a high-end restaurant. You can expect to feast on mamak food like nasi lemak, nasi bojari and assam laksa, which are the signature dishes here.
I go for the first, a natural choice for a nasi lemak lover!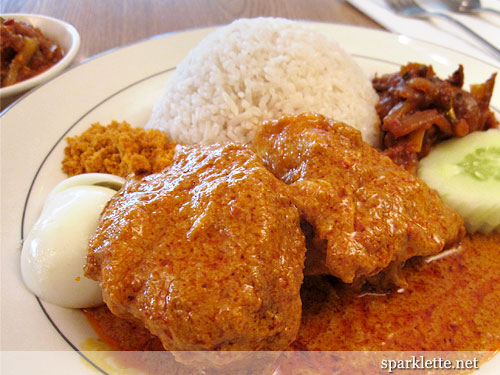 Nasi Lemak (rice cooked in coconut milk)
RM$
14.90
15.90++
Rating:





Service is quick and the food is delivered pronto. The white lemak rice is accompanied by curry chicken, hard boiled egg, dried shrimp floss, spicy ikan bilis (dried anchovies), cucumber, and achar (pickled vegetables) in a separate small plate. What a delightful combination of colours and mouthwatering flavours!
With the fragrance of the coconut milk infusing every grain, the rice smells great and tastes even better. Despite how good it is, I can't finish all of it due to the ample portions of the other ingredients. While I would expect the huge serving of curry chicken to be the "star" of the dish, it turns out only pedestrian. I find that it's really the accompaniments that make this dish what it is.
Slanting towards the sweet side, the sambal ikan bilis are comfortably spicy and simply bursting with flavour! I only wish there's more of it to go with the coconut rice.
Even the little saucer of achar packs a punch with its sweet-sour taste and crunchy quality.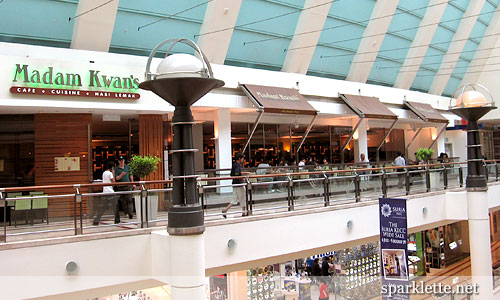 Some people don't mind paying steep prices for great food, even if it's the seemingly ordinary hawker fare. This nasi lemak definitely falls into the category of highly-priced yummy food (though not as pricey as the Chatterbox chicken rice).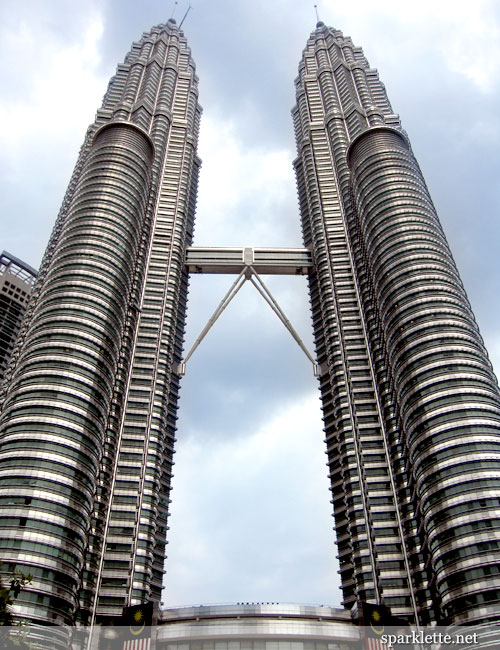 The Madam Kwan's outlet I visited was at the posh Suria KLCC mall situated at the base of the Petronas Twin Towers. The same mall houses many designer boutiques like Prada and Louis Vuitton.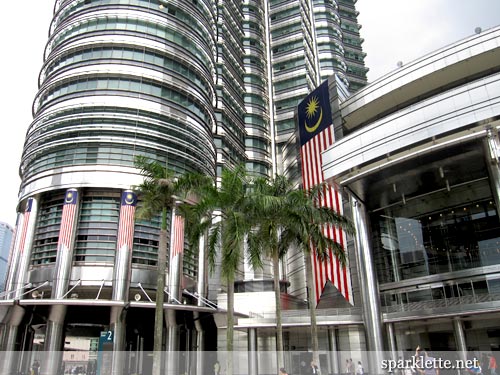 If you are in Singapore and hungering for Madam Kwan's cuisine, Grandma's may just be the place to satisfy that craving. Helmed by a former chef at Madam Kwan's, this restaurant also sells the same style of dishes. I don't know if the food tastes as good though. If you have dined there, perhaps you can share your experience with us!
Update: I visited Grandma's and the food is awesome!
For now, I would continue to get my fix of nasi lemak from Qi Ji, and a certain small non-air-conditioned eatery at Toa Payoh Central.
How about you? Where do you go for your favourite nasi lemak?
Madam Kwan's
(

Halal certified
)
4 outlets:
– Suria KLCC
– Mid Valley Megamall
– Pavilion
– Bangsar Baru
Kuala Lumpur, Malaysia