Mother's Day is happening on Sunday, May 8, 2011. Restaurants and cafés in Singapore are pulling out all the stops for Mom's special day – and we show you where to find a few of them just in case you need ideas.
Here is a compilation of Mother's Day restaurant promotions, specials and deals in Singapore including brunch, afternoon tea, dinners, set menus and buffets. Whether your Mom prefers casual home-cooked flavours or a luxurious seafood dinner, we've got it covered. Also included are a few of my family's favourites.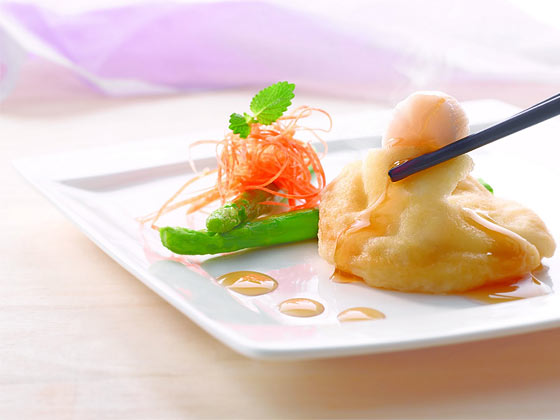 Baked scallop in egg white at Putien
Bon appétit!
Mother's Day Brunch
COCOTTE French restaurant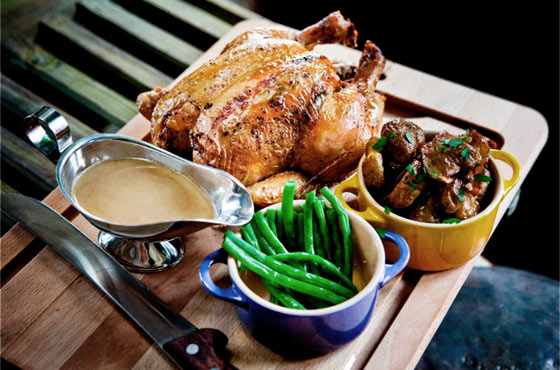 Hormone-free roast chicken at COCOTTE
Located on the ground level of Wanderlust boutique hotel, COCOTTE serves up unpretentious, rustic French cuisine in an eclectic setting. Just for Mother's Day, the French restaurant would be open for brunch, dishing up items like egg cocotte with foie gras, escargot gougeres and hormone-free roast chicken.
Available from 11am – 3pm on May 8.
---
Oriole Cafe & Bar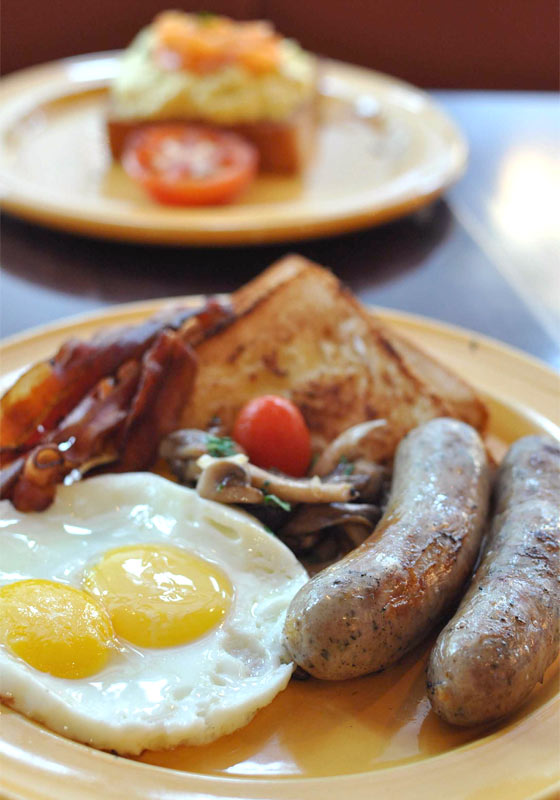 Full English breakfast at Oriole Cafe & Bar
Wake up and smell the coffee at Oriole Cafe – a not-so-secret brunch option. The "lazy Sunday brunch" promotion offers choices like the full English breakfast (S$17++), featuring pork sausage, bacon, mushroom, fried sunny egg and toast, Moroccan lamb merguez sausages (S$17++), served with braised chickpeas, spinach, feta and sunny egg, and a classic Brioche French toast (S$12++) paired with crispy bacon and pure maple syrup.
Available from 10:30am – 3pm on May 8.
---
Aerin's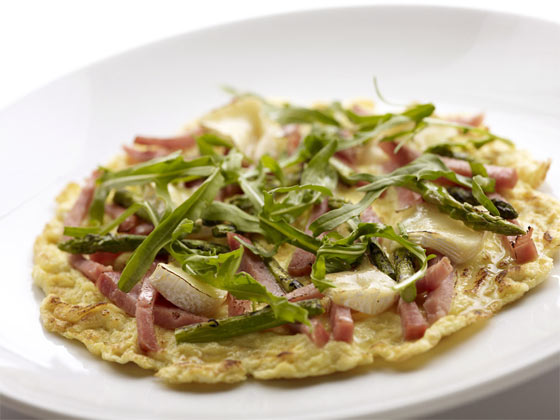 Open-face omelette at Aerin's
Aerin's at Raffles City Shopping Centre has a buy 3 get 1 free promotion for Mother's Day, i.e., mothers get a free main course with every three accompanying main courses ordered. You can pick from Sunday brunch options such as full English breakfast and open-face omelette, or the lunch menu such as fish and chips, Aerin's burger and seafood casserole.
Available from 11:30am – 3pm on May 8.
---
Hotel Re!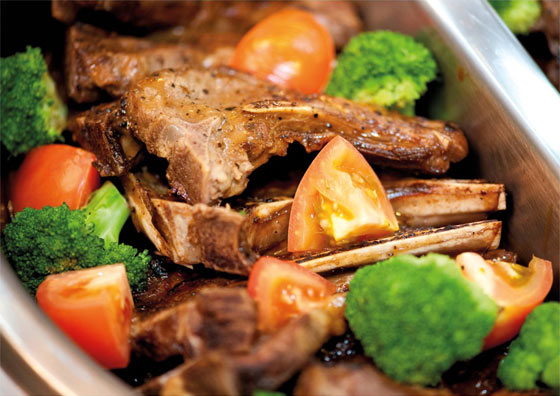 Muslim friends need not feel left out. Partake in the halal international buffet at Hotel Re! during the Mother's Day weekend. The hearty spread includes favourites like laksa and roti prata (made live), grilled lamb chop, roast chicken, salmon sashimi, Caesar salad and more. If you like, go for the dinner buffet on Saturday, or alternatively the brunch buffet on Sunday. (S$32.80++ per adult, S$19.80++ per child aged 4-12)
Tip: Hotel Re! Facebook fans are rewarded with attractive discounts!
Available from 6 – 10pm on May 7; 11am – 3pm on May 8.
---
Kinki Restaurant + Bar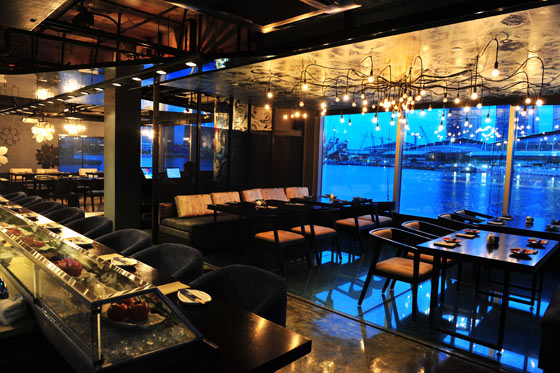 Enjoy brunch with an impressive view at Kinki Restaurant + Bar. Located on the second floor of Customs House at Collyer Quay, the restaurant boasts a breathtaking view of the Marina Bay waterfront and skyline that Mom will absolutely love.
The très chic restaurant is introducing a special Mother's Day brunch promotion. Kick off the meal with appetisers such as pan-seared tuna salad with Gobo and wasabi cream dressing (S$18++). Tantalising mains comprise pulled Kurobuta pork belly sandwich (S$25++) and slow roasted US prime short rib with wasabi potatoes (S$28++). As for desserts, take your pick from crepe with green tea Ice Cream, candied red bean, chocolate and whipped cream (S$10++), and vanilla ice cream cake (S$13++).
Mother's Day Lunch/Dinner
Dian Xiao Er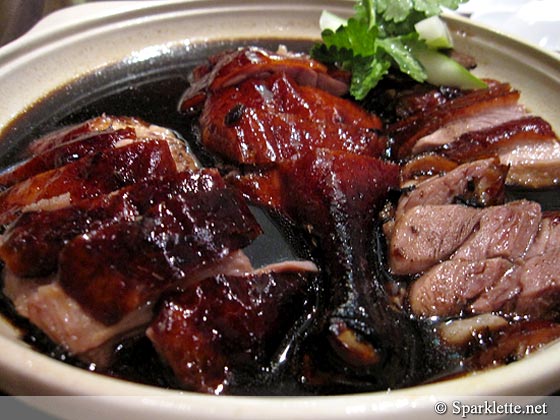 Duck roasted with Ten Wonder herbs at Dian Xiao Er
With restaurants decked out like ancient Chinese inns, it's almost as though you have gone back in time at Dian Xiao Er. Apart from the unique décor, the dishes are also consistently good. My Mom personally approves! The Mother's Day sets include the popular herbal roast duck, stewed Ee-Fu noodles and braised shark's fin broth with crab meat. Our favourite dish? Definitely the roast duck with Ten Wonder herbs.
---
Putien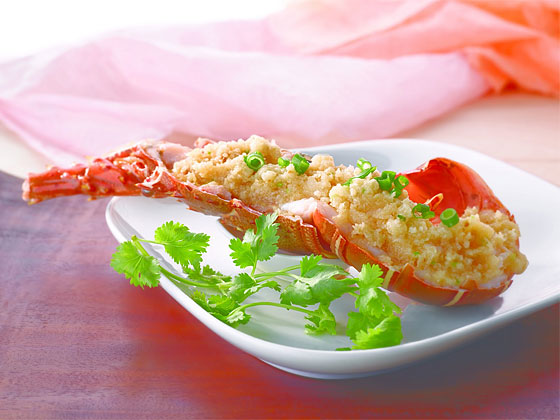 Steamed lobster with minced garlic at Putien
Putien is celebrating Mother's Day and Father's Day with seven specially prepared dishes dedicated to moms and dads. With ingredients such as cordyceps, red date and bird's nest, these dishes are mostly braised, baked or steamed. Not only do they taste good, they're good for you – just like home-cooked food. Prices range from S$9.90++ for an individual portion of baked scallop in egg white to S$93.90++ for a large serving of braised shark's fin with crab meat and cordyceps.
Available throughout May and June.
---
Red House Seafood Restaurant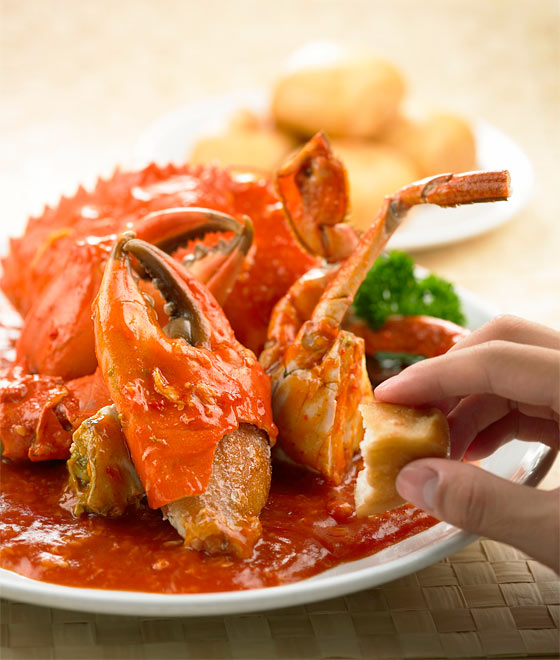 Chilli crab with man tou (steamed bun) at Red House Seafood Restaurant
For a scenic waterfront view, pamper Mom with a luxurious feast of seafood treats at Red House Seafood Restaurant. Some highlights are the seafood platter, steamed fresh razor clam, pan-fried Canadian cod fish, braised Boston lobster and the must-have signature chilli crab or black pepper crab. I am not sure if the delicious chrysanthemum tea jelly from their Chinese New Year specials has been retained, but if it's still available, I recommend it for your dessert. (S$398 – 888++ for 10 persons)
Available from May 6-8.
---
Shahi Maharani North Indian Restaurant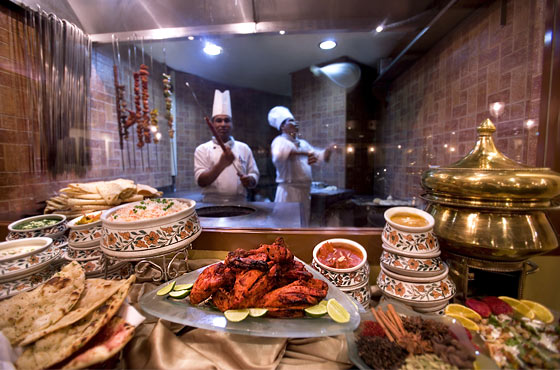 Hungry for more exotic flavours? Take Mom to Shahi Maharani North Indian Restaurant. The exquisite lunch buffet features an assortment of Indian delicacies complete with freshly prepared chaats (Indian street food), sizzling kebabs, mouthwatering curries and spiced desserts. Mothers get a free door gift, and also dine for free when they are accompanied by a paying adult son or daughter. (S$42++ per adult, S$32++ per child aged 4-10)
---
Zhou's Kitchen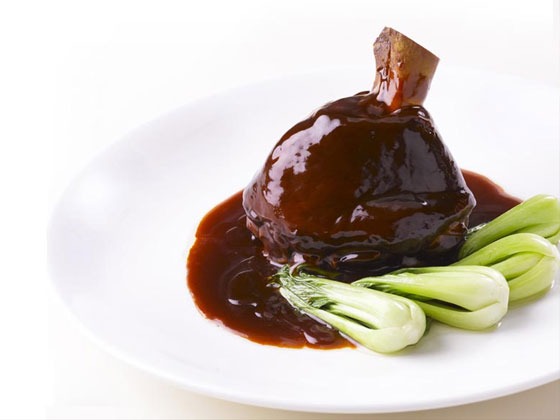 Braised pork shank at Zhou's Kitchen
One of my family's favourites is the Tung Lok-run Zhou's Kitchen. Some dishes are a marriage between tradition and innovation, such as the creative coffee pork ribs with almond flakes. Other house specialties include the braised pork shank, dumplings and steamed crab with glutinous rice.
---
Bedrock Bar & Grill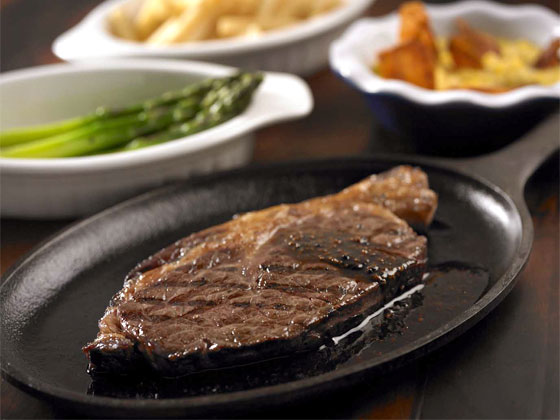 Bedrock Bar & Grill celebrates Mother's Day a day earlier on Saturday, May 7, which all Singaporeans now know as Polling Day. With every purchase of the S$32++ set lunch, Mom gets the set free!
The three-course set comes with a soup, followed by a choice of enticing main courses such as US rib-eye fillet with Diane sauce, or smoked aged cheddar chopped steak with Gorgonzola sauce. Sides feature a choice of creamed spinach, mac and cheese, sautéed mushrooms or rocket and parmesan salad. Dessert is the Bedrock signature apple crumble.
Available on May 7.
---
Heart Bistro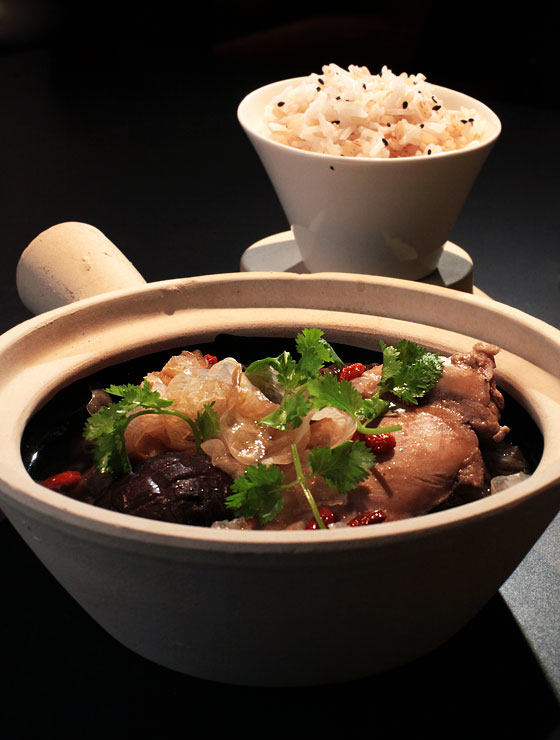 Steamed chicken in Chinese wine and chicken essence at Heart Bistro
Heart Bistro at Palais Renaissance has created an extravagant multi-course meal promotion for Mother's Day. The menu includes the all-time favourite steamed chicken in Chinese wine and chicken essence, braised beef cheeks and strawberry trifle. Every party of at least two would receive complimentary home-made cookies. (S$98 / 188 / 288 / 388 / 488++ for 2 / 4 / 6 / 8 / 10 persons)
Available on May 8.
Mother's Day High Tea
Goodwood Park Hotel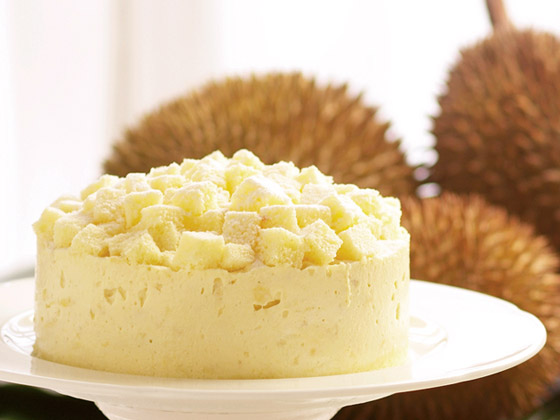 Durian mousse cake at Goodwood Park Hotel
If Mom is a durian fan, why not use this opportunity to pamper her with an array of durian pastries at the Goodwood Park Durian Fiesta? The perennial favourite durian mousse cake is available at the Deli (S$9 per slice) along with other sweet treats like durian puffs, ice cream cakes and éclairs. For a more intimate celebration at home, these items are available for take-out.
---
Novus Café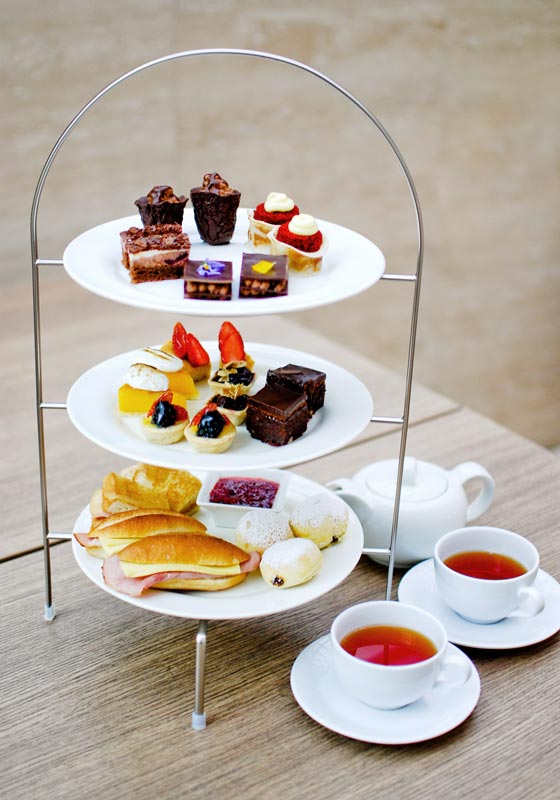 Mother's Day high tea at Novus Café
Housed at the charming National Museum of Singapore, Novus Café is offering a high tea set (S$40++) this Mother's Day. Arranged on an elegant tiered tray is a smorgasbord of tasty canapés such as crab meat toast and salmon and white radish, and delicious nibbles like pink macaron, chocolate and Baileys truffles, and mini strawberry and cream scones. The set serves two, and can be washed down with the free flowing coffee and tea. If it's nice out, you can even choose to dine out in the courtyard.
That's not all; every order of the high tea set gets you a complimentary pair of museum tickets. There are 50 tickets up for grabs, so hurry!
Available from 3-6pm on May 8.
---
Concorde Hotel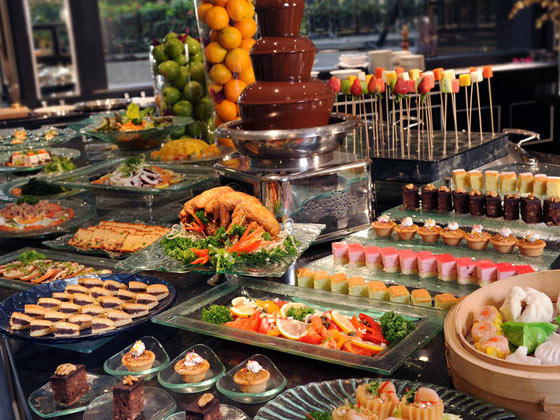 Afternoon tea at Concorde Hotel
For an indulgent afternoon tea session, bring your family to Spices Cafe at Concorde Hotel. The afternoon tea buffet features a diverse selection including mango prawn rolls, Thai salad, cream of asparagus with scallops, mee siam, Manzo Brasato beef, octopus fritters, chocolate fountain, mango purée, crème brûlée, and more. Book a table for 3 or more paying adults, and Mom dines for free! (S$42++ per adult, S$20++ per child aged 3-12)
Available from 12-5pm on May 7 & 8.
The hotel is also offering an international buffet dinner where you can indulge in avocado and crab meat cocktail, lobster bisque, marinated crocodile ribs with Chinese herbs, drunken prawns, soft shell crab with chicken floss, durian puff, and much more. (S$55++ per adult, S$25++ per child aged 3-12)
Available from 6:30 – 10pm on May 7 & 8.
Have Your Say!
Where do you plan to take your Mom this Mother's Day? Do you follow any special family traditions? If you decided to follow our suggestions, let us know in the comments!