Throughout the month of Ramadan (Muslims' fasting month), the Concorde Hotel is offering a Buka Puasa buffet every night. The buffet takes place by the swimming pool, and includes a range of Indonesian fares.
Having enjoyed the hotel's luxurious international seafood buffet previously, we arrive at the buffet line with high hopes. The poolside atmosphere is casual and relaxing, with tables laid out spaciously, some under the stars.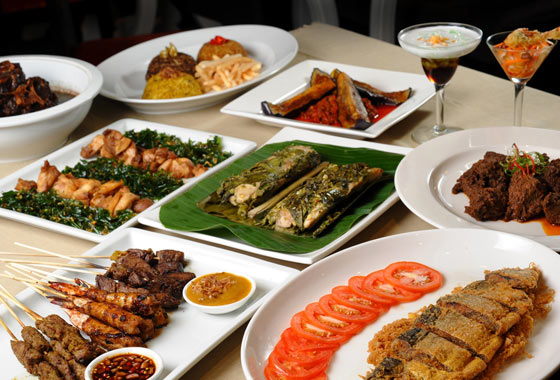 Buka Puasa buffet dinner
Mon – Thur: S$42++ per adult, S$20++ per child aged 3-12
Fri – Sun: S$45++ per adult, S$20++ per child
(one child dines for free with every paying adult)
6:30 – 9:30pm daily (Ends September 9, 2010)
Rating:





The dishes include salads that you can mix and match, beef Rendang, sambal prawns, salmon wrapped in banana leaf, Pepes Bandeng Presto Kaluwak (steamed milk fish with spiced buah keluak), seafood Nasi Goreng (seafood fried rice with tumeric spices) and even oxtail soup!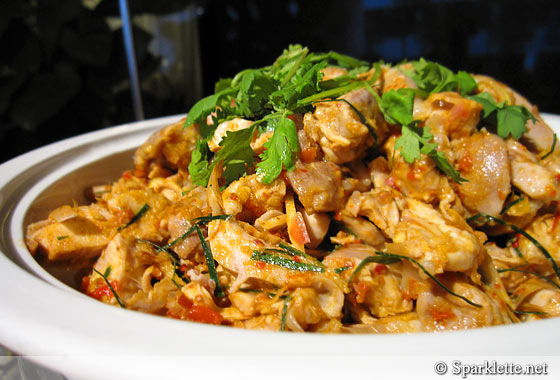 This is the chicken salad, offered as a cold dish, which tastes kind of bland. The other chicken dish we have tried is the deep fried chicken, which gets the unanimous feedback of being too stiff and dry. I'm not sure if this is due to the Indonesian style of cooking, because some of the popular Indonesian eateries at Lucky Plaza serve chicken that is equally dry.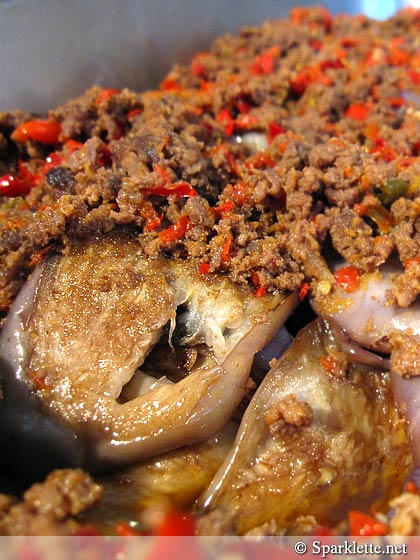 The Balado Terong (fried eggplant with red chilli salsa) is flaming hot!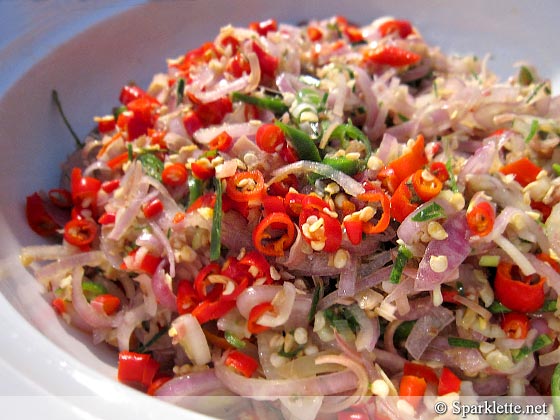 While most of the food are already spicy, you can still scoop up some of this Balinese chilli for more zest. It seems that Bunga Siantan is an ingredient in the the chilli mixture. Does anyone know how this flower or plant is used?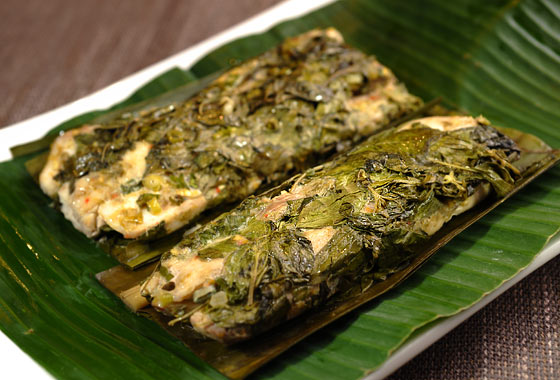 The Pepes Ikan Woku (steamed Fish with Woku Spices in banana leaf) sounds good on paper, but unfortunately is partially burnt and overall unpalatable that night.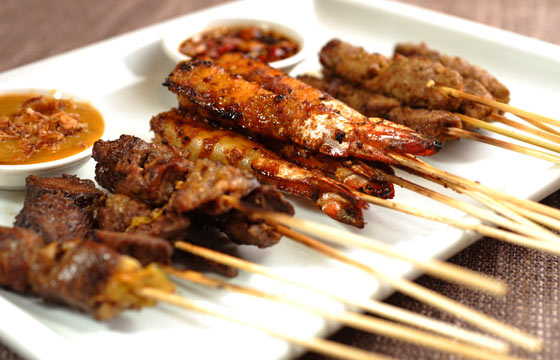 The barbecue station is no doubt the most popular "haunt" of the buffet line. The satay and grilled stingray run out almost as quickly as they hit the trays!
Our favourite item is the prawn satay. The sweet dark sauce provided as a dip complements it perfectly and really brings out the fresh seafood flavour.
The other satay served is veal cheek, which I personally don't eat. We're a little disappointed and surprised that chicken satay isn't available!
The dessert counter boasts an extensive spread that includes colourful fruit tarts, various types of kueh, Crème Brulée, Cendol, Kolak durian with sticky glutinous rice and more.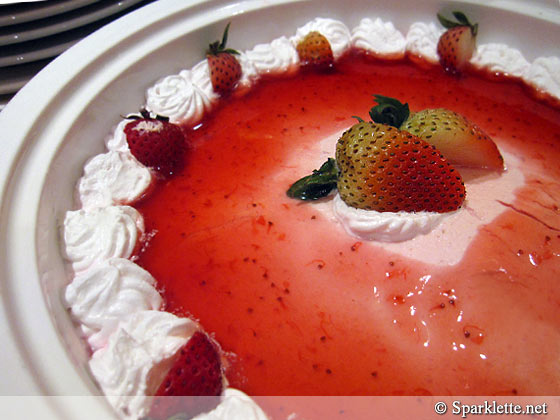 I am thrilled to find the fabulous strawberry mousse here, too!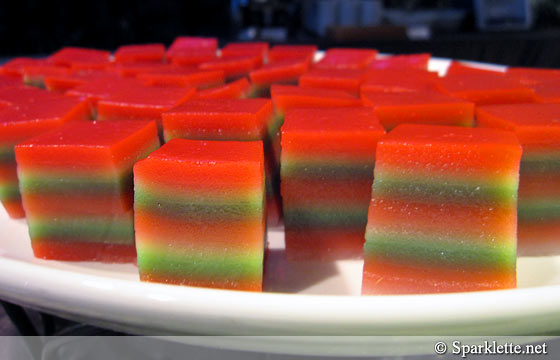 The colourful Kueh Lapis (9-layered cake) was one of my favourite childhood snacks and I'm glad to enjoy it here.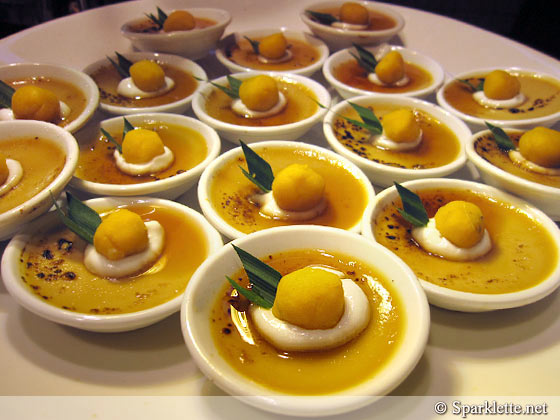 Here, the Crème Brulée is done with an Asian twist, with some sort of coconut cream/mousse. It is one of the highlights among the desserts.
I love Indonesian cuisine for its flavoursome, spicy and colourful dishes. For the same price, the Buaka Puasa buffet does not exactly offer the same value and quality as the hotel's Harvest of the Sea buffet. With my initially high expectations, I cannot help but feel slightly underwhelmed. That being said, the service remains consistently excellent and prompt, dished out with a smile by very friendly staff.
Have Your Say!
Muslim friends, where would you go to break fast this Ramadan? Share with us in the comments!
Concorde Hotel
(Poolside, level 4) (

Halal certified
)
100 Orchard Road
Singapore 238840
Tel: +65 6739 8370 |
Website
Service: